PODGORICA WINE & HISTORY
MH Travel Agency organizes English-speaking shared or private tours from Podgorica, Budva, and Kotor to the Municipality of Podgorica and the wine cellars Sipcanik from the 1st of March to the 1st of December. The tour is not exclusively only for our guests. Anyone can book it, and it is organized every Monday if the minimum group of 10 passengers is reached. Private tours can depart any day. Look at the overview, highlights, itinerary, video presentation, photo gallery, terms, and conditions of the tour. If you like to take a seat on it you can easily make an online reservation, using the button BOOK NOW!
PODGORICA WINE AND HISTORY TOUR WITH MH TRAVEL AGENCY
DAILY EXCURSION

IN

MONTENEGRO...

DEPARTURE FROM

PODGORICA...

HIGHLIGHTS:

FORTRESS MEDUN, DUCLEA, MONASTERY DAJBABE, ZABLJAK CRNOJEVICA ON SKADAR LAKE, SIPCANIK CELLARS, AND WATERFALLS ON RIVER CIJEVNA...

DURATION:

8-10 hours...

TICKET PRICE

€30.00 (from Podgorica), €35.00 (from Budva), €40.00 (from Kotor)
We recommend this tour to everyone who wants to learn more about the capital of Montenegro, its history, tradition, spirit, secrets, natural attractions, and the famous Plantaze vineyard. Taking this tour, you will be able to see all the parts of the municipality of Podgorica, which is settled in the valley cut by 6 rivers and has a few small hills within the town. At first look, the city seems very simple and easy to explore, but if you need to know what are you looking for, then you can discover very exciting things, like fortress Medun, waterfalls on the Cijevna River, cave monastery Dajbabe, an archeological site Duclea dated from Illyrians and Romans, fortress Zabljak Crnojevica on Skadar Lake and finally Sipcanik, the wine cellars with more than 2 million bottles of wine. Tasting excellent wine Vranac in one of the biggest wine cellars in Europe will be definitely the highlight of this tour. Welcome:)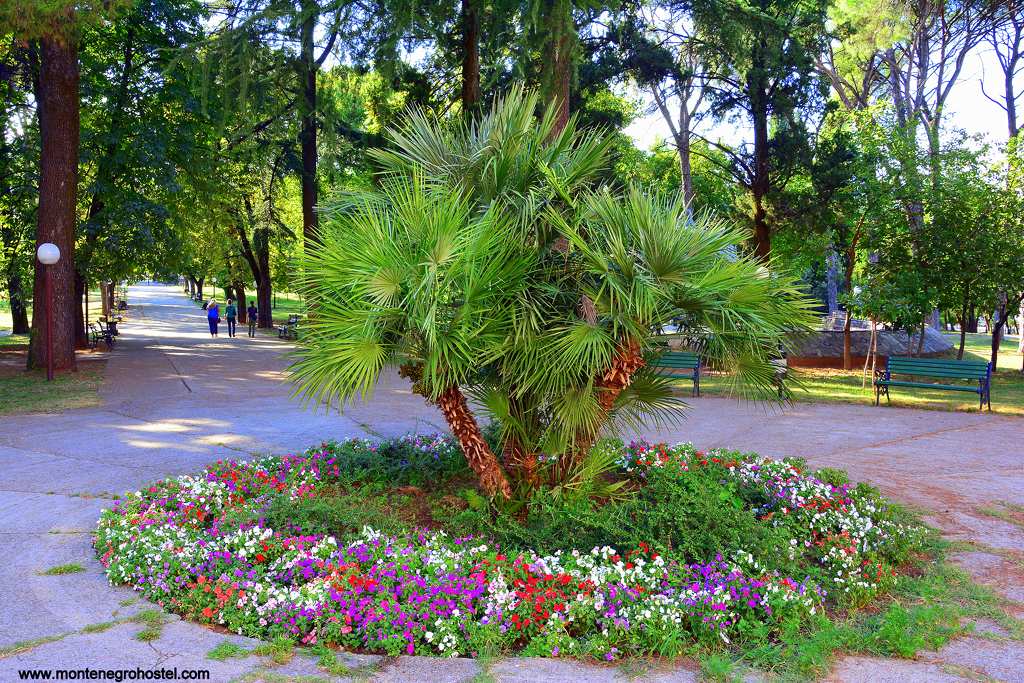 WHEN AND WHERE WILL WE START?
The tour departs from Kotor at 8:00 in the morning, which is the standard time for all our trips. After a maximum of 45 minutes of driving, we will arrive in Budva, where we will pick up guests. We will arrive in Podgorica 60 minutes later, picking up the guests and continuing our journey. If guests take the private tour we will pick up them from their accommodations.
The departure point in Kotor is from the ECO petrol gas station next to the main bus station.
The departure point in Budva is from the ECO petrol gas station next to the hotel Slovenska Plaža
The departure point in Podgorica is from the PETROL gas station next to the main bus station.
NOTE: The temperature in the summer season can be very high, above 40 degrees, so pay attention to protect your body with adequate clothes, skin with sun cream, and head with a hat. Always have enough water.
WHERE WE WILL GO?
We will go to Medun, Doclea, Monastery Dajbabe, Zabljak Crnojevica, Waterfalls Cijevna, and wine cellars Sipcanik
MEDUN
Our first stop will be Fortress Medun, 15 km away from the city center. While heading to Medun, we will have an open panoramic view over Podgorica where we will make a photo stop. The fortress Medun is situated on a small hill that we will climb for a few minutes and where is located with a small church and the tomb of Duke Marko Miljanov who was one of the most glorious heroes, clan leaders, and poets in Montenegro. The view is just amazing from this place. This fortress was founded by Illyrians more than two millenniums ago and represents a natural watchtower over the Medun field where numerous battles were fought during Montenegrin history.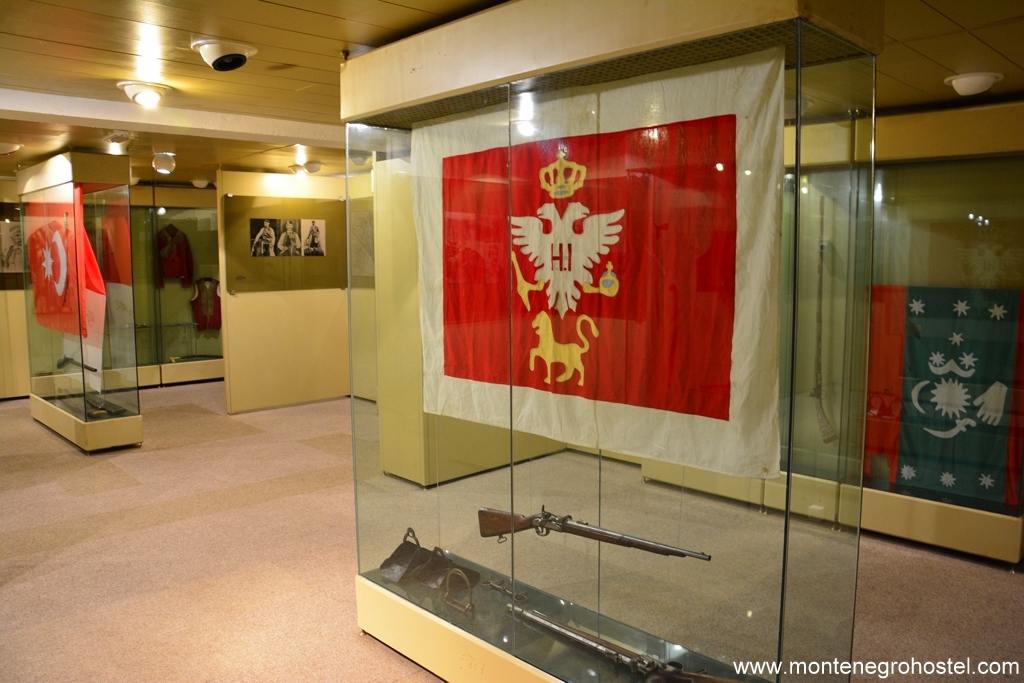 We will also see the birth house of Marko Miljanov which is turned into a museum and has an excellent ethnographic collection of authentic Montenegrin, Albanian, and Ottoman national costumes, flags, weapons, furniture, jewelry, pottery as well as photos, books, letters and documents from the duke's era.

DOCLEA (DUKLJA)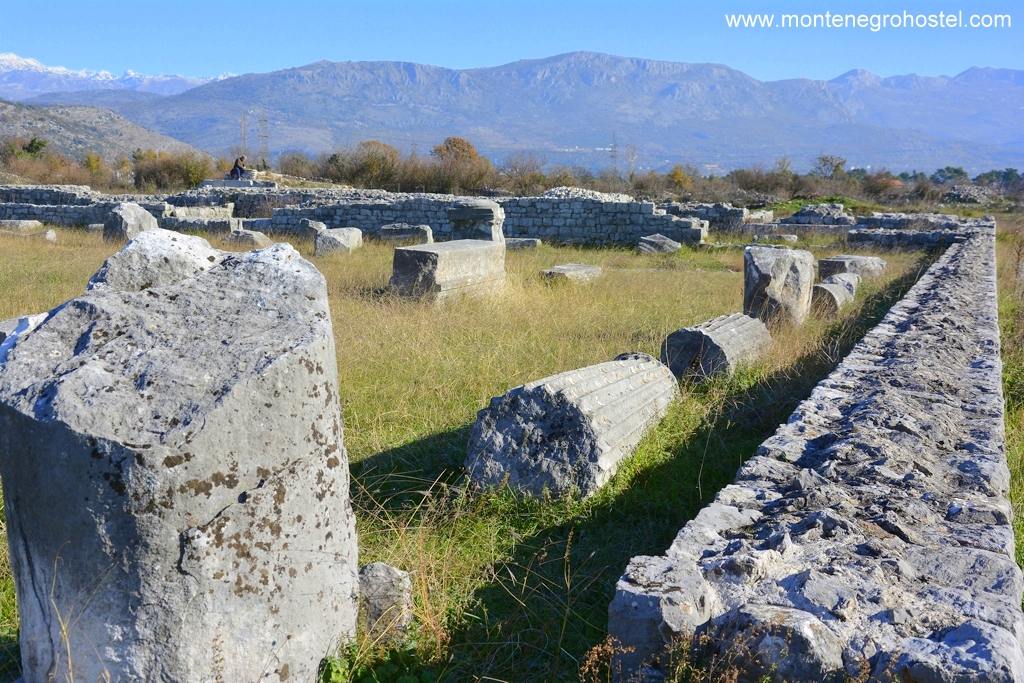 Leaving Medun, we go to Doclea, a very important archeological site near the city center. This place had been settled first by Illyrians named Dioclea. Later in the 1st century Romans changed the name to Doclea and filled up the city with 10 000 inhabitants. South Slavs took over the region in the 6th century. It is considered that this was the very beginning of the state of Montenegro. Doclea was a city with a big square (town forum), a line of market-kind shops, temples, a public bathroom, and other important institutions. Today there are only remains of the city, later a state. There are many fragments of pillars, consoles, or tombstones lying around while on the north side, there are the walls of curia (courthouse).
DAJBABE MONASTERY (MANASTIR DAJBABE)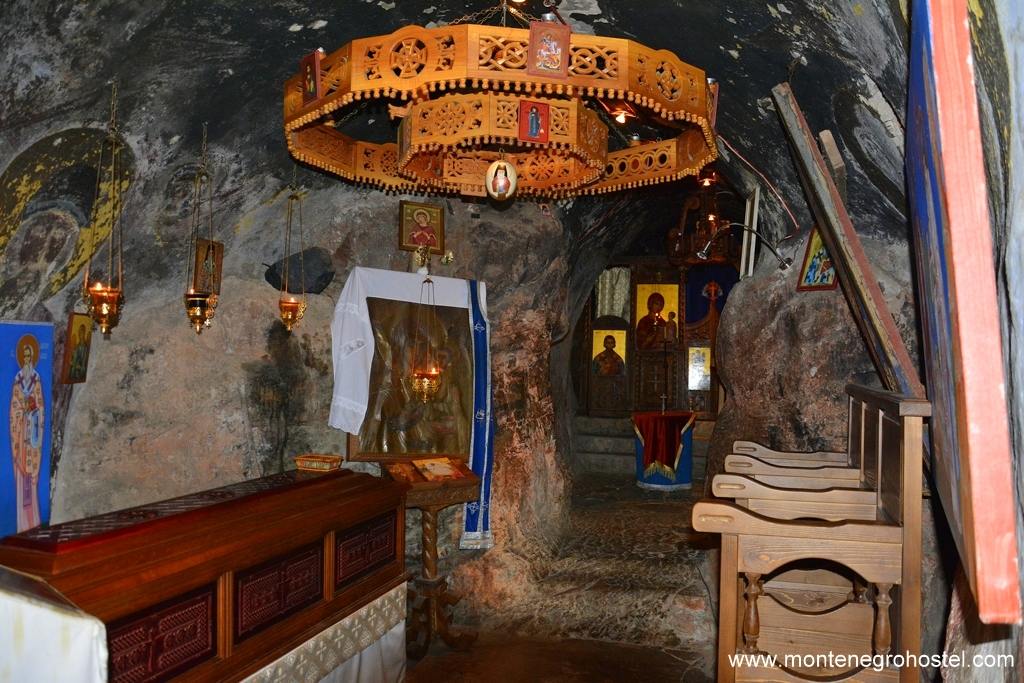 After we visit Doclea we will take you to the Dajbabe monastery. This orthodox monastery is located at the foot of the hill Dajbabe, and it is very specific because the monastery's Church of Assumption of the Holy Virgin is in a cave with a couple of corridors. All painted frescoes were done by the saint Simeon Dajbabski who prayed and lived in this holy place. This is the only monastery in Montenegro with frescoes of this kind that look more like modern art paintings than classic portraits of saints. Guests will be surprised by how unique that humble place is. Nowadays monastery complex has a lovely olive grove and a visitor's place.
ZABLJAK CRNOJEVICA (ŽABLJAK CRNOJEVIĆA)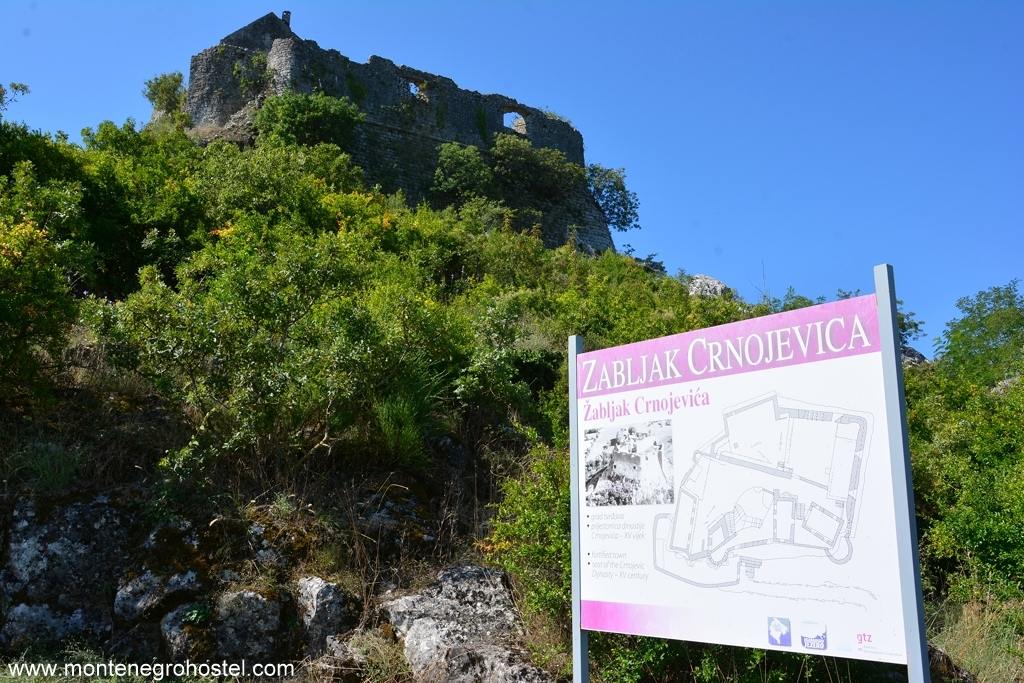 The next stop will be Zabljak Crnojevica which is located 20 km far away from the city center. Žabljak (with the addition of "Crnojević, which should not be confused with the city near the Durmitor mountain) is a well-preserved medieval fortress with a small village below it on the edge of Skadar Lake. The Žabljak fortress as we see it today is the work of Ivan Crnojević from the middle of the 15th century when he turned it into his main residence. However, neither its mighty walls nor its excellent position could save it from the relentless onslaught of the Ottomans, and in 1478 it was captured by Sultan Mohammed the Conqueror. After the Turks finally lost the castle in the war of 1878, Žabljak's defensive role disappeared and it gradually turned into a ruin.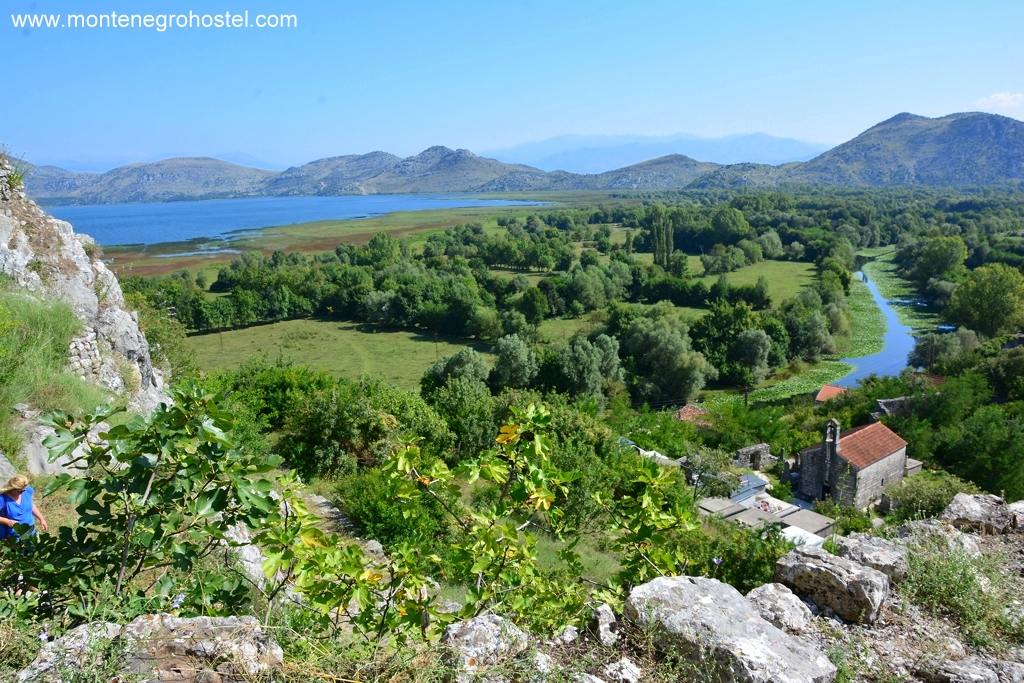 Guests will hike a little up to the fortress where the view of Skadar Lake is impressive and worth a visit. Lake channels and shores with traditional boats make the whole scenery very scenic, like part of some movie where time stopped.
RIVER CIJEVNA WATERFALL (RIJEKA CIJEVNA VODOPAD)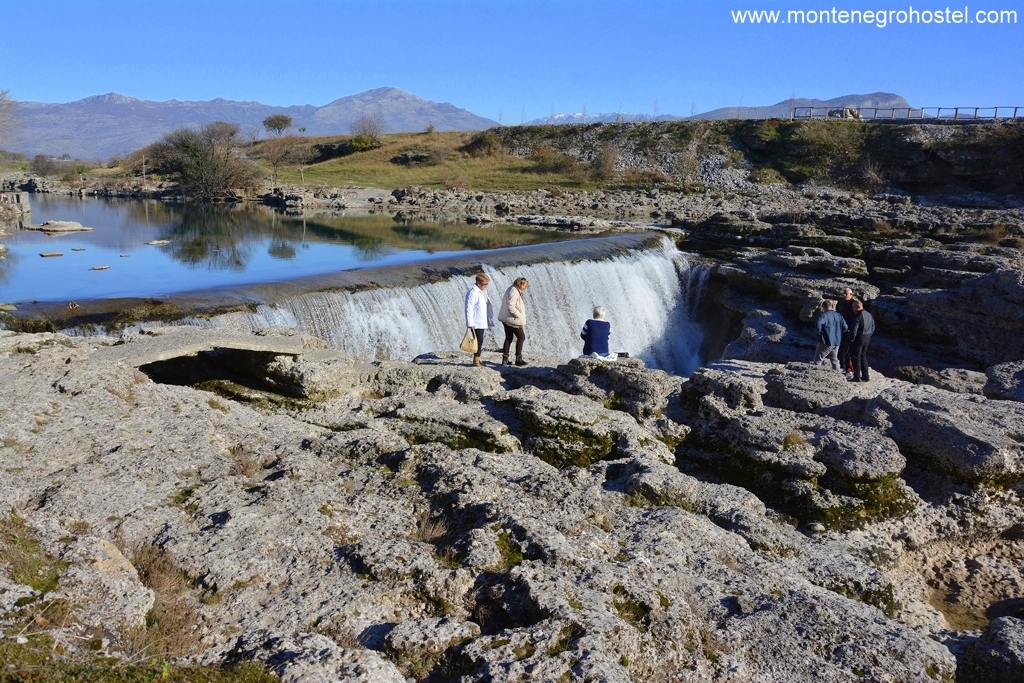 In 15 minutes of ride from Zabljak Crnojevica, we will be at our next destination, the Cijevna waterfalls, located on the beautiful hidden river that will delight you with its small canyon. River Cijevna does not flow through the city center but is very near.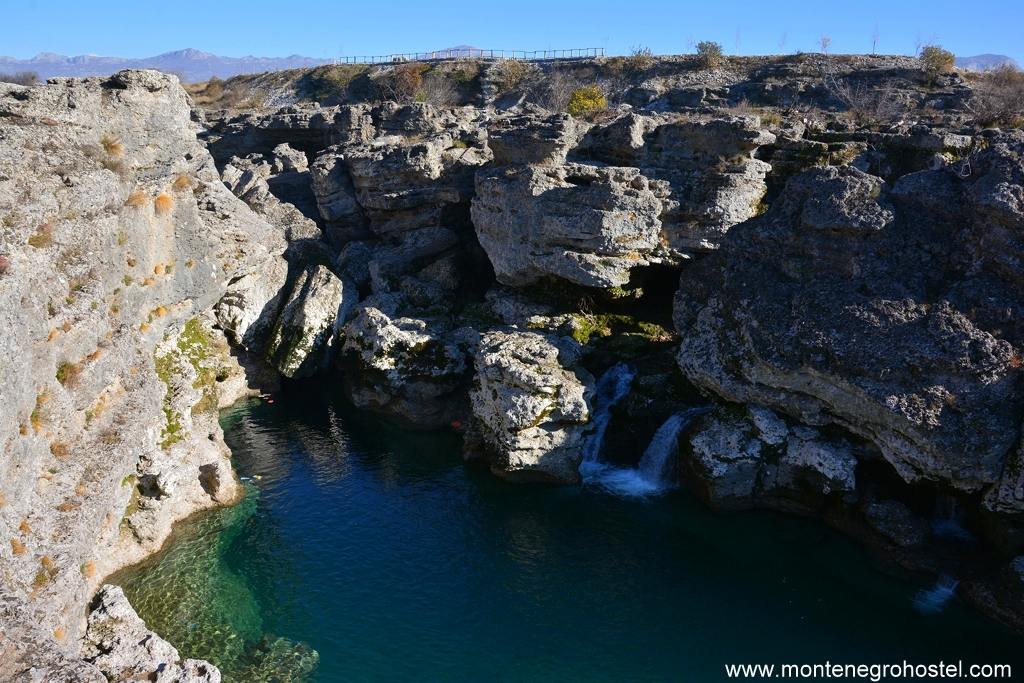 The river is just a few meters wide but thanks to its rocks and sunbeam reflection, it has impressive indigo-blue clear water. There is a restaurant nearby where you will see a variety of animals such as rabbits, ducks, turkeys, and geese that often walk around tables asking to feed them, which is always fun. From this place, you can see Montenegrin's famous vineyard "Plantaže", one of the largest in Europe where we will go next.
WINE CELLARS SIPCANIK (VINSKI PODRUM ŠIPČANIK)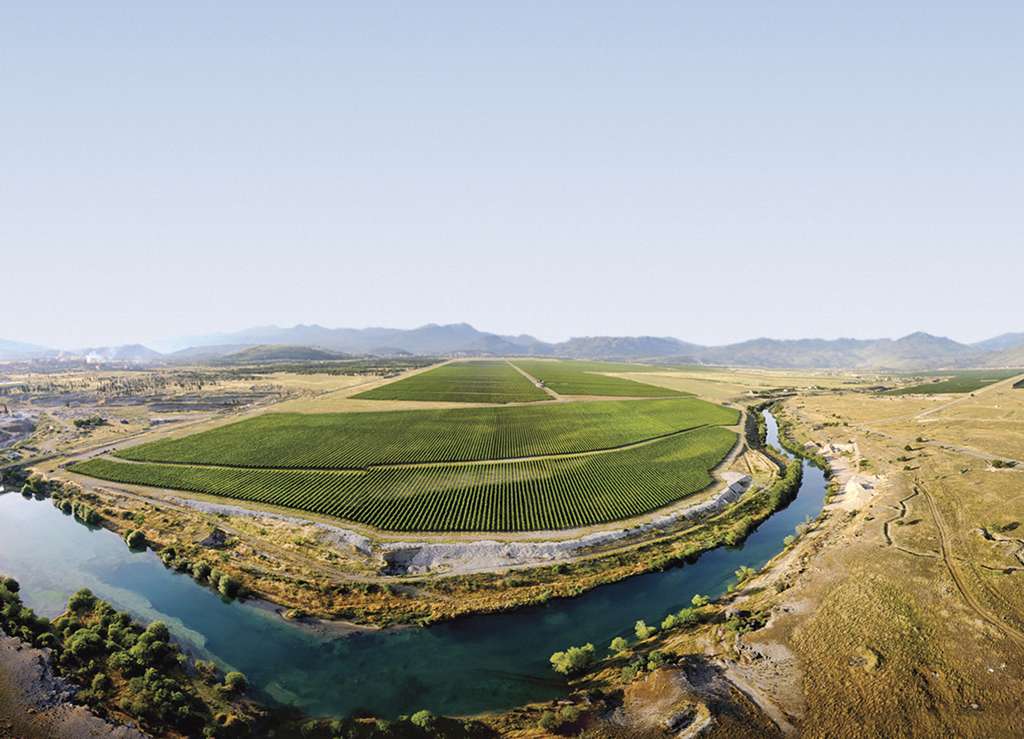 Visit the wine cellar Šipčanik is a unique experience of the impressive ambiance. Guests will have a guided tour through cellars with tasting wine, enjoying the unforgettable scents and tastes like the "bouquet" of wine Vranac-the national pride of Montenegro. Here one can also buy bottles of wine at discount prices.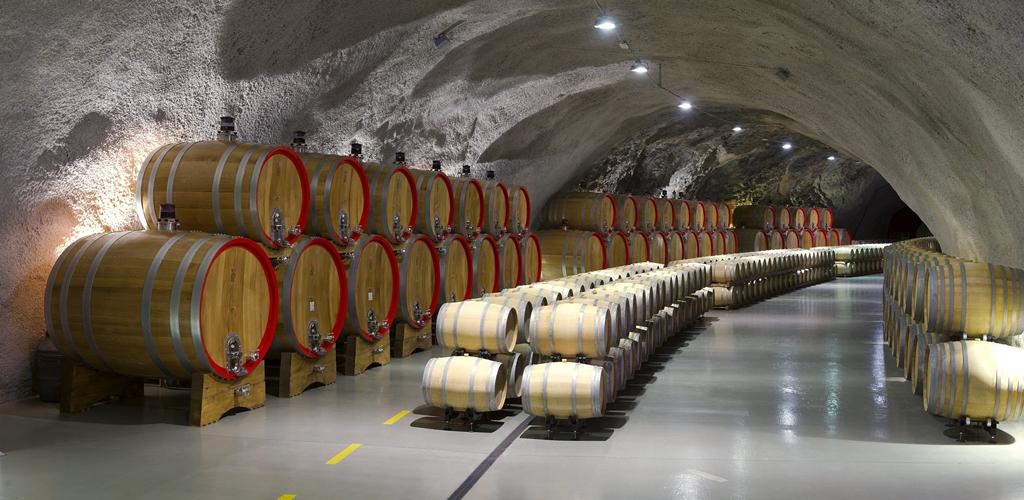 The cellar has the shape of a tunnel, 356 meters long, with an average width of 13.5 meters, 7 meters high. The air temperature ranges between 17 and 19 degrees, with 70-80% humidity. Wine is kept and aged in this cellar across nearly 7,000 square meters, in almost ideal and fully natural conditions in terms of climate and technology. Two million liters of wine age and mature in wooden barrels and bottles. The cellar includes a wine shop with 28,000 bottles of wines up to ten years old, a tasting room of 200 square meters, and a specialized shop. The tasting room has 50 seat capacity thus being an ideal venue for meetings, seminars, conferences, and presentations.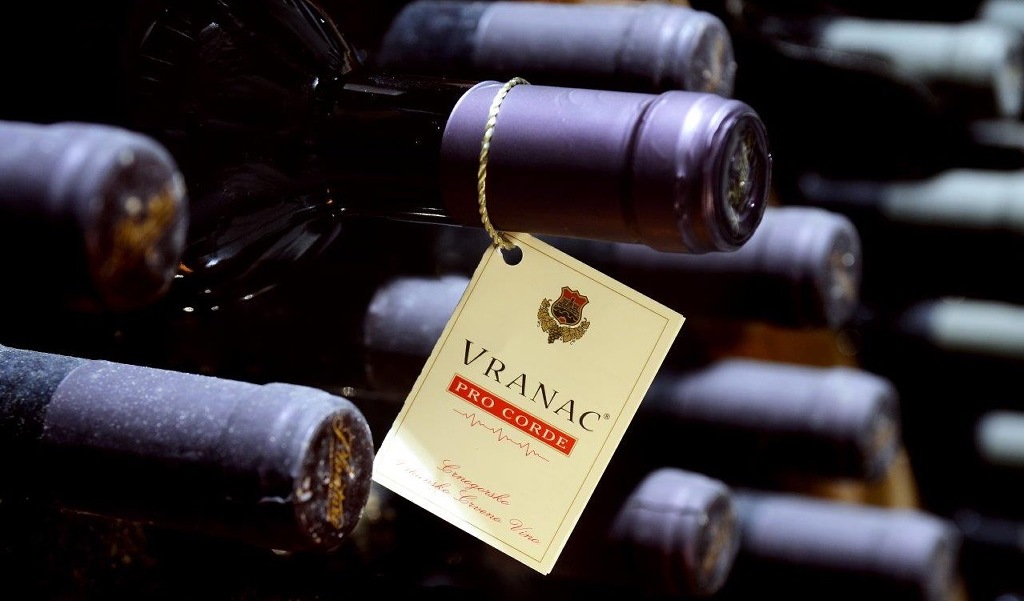 Šipčanik wine cellar and a sommelier tasting are based on the autochthonous Montenegrin varieties Vranac, Krstač, and Kratošija. Wine tasting is only for guests over 18 years of age. After visiting Sipcanik we will drive back to the city center of Podgorica where we will end the tour, and then back to Budva and Kotor.
TOUR CONDITIONS
The tour is organized by middle-class air-conditioned cars or minibusses. The price of the private tour is per car, not per person. The maximum number of guests in the car is 4. The private tour from Podgorica costs 120 euros, from Budva costs 140 euros, and from Kotor is 160 euros. Private tours can depart any day.

We give a discount for groups of more than 10 people.
PRICE INCLUDES
Licensed tour guide in the English language.
THE PRICE DOESN'T INCLUDE
Entrance fee for the museum in Medun of 1-2 euros
Entrance fee in wine cellars Šipčanik of 15 euros (tasting wine is included in the price)
Guests can use their own food and drink (breakfast and lunch are not mandatory).
NOTE: Guests who want to bring their luggage on the tour and finish the tour in another city Kotor or Budva or Podgorica, can easily do that, in the case that we will have guests from all 3 cities on the tour. There is no luggage fee.
WATCH THE VIDEO OF THE PODGORICA WINE AND HISTORY TOUR
MORE PHOTOS OF PODGORICA WINE AND HISTORY TOUR CAN SEE HERE.
BOOKING AND PAYMENT
Tour tickets can be bought online via the BOOK NOW! option or directly at the reception of Montenegro Hostel B&B Budva (address: Vuka Karadzica 12, located in the old town of Budva GPS Latitude 42,278238 Longitude 18,837430). and Montenegro Hostel B&B Kotor (address: Stari Grad 333, located in the old town of Kotor GPS Latitude 42,424562 Longitude 18,771051). The last online booking can be made until 21:00 (9 pm) the day before departure. After that time, the ticket can only be purchased at the hostel's reception until 22:00 (10 pm) the day before departure. Guests who stay in Podgorica can book only online.

Before you decide to purchase the tour ticket check our itinerary and terms and conditions.
For more info about the tour and booking, contact us by e-mail at This email address is being protected from spambots. You need JavaScript enabled to view it. or by phone (Viber and WhatsApp) at +38269039751
Hope you will enjoy our tour:)

MH Travel Agency Team