ABOUT BUDVA FREE CITY TOUR
MH Travel Agency organizes English-speaking tours, especially for a small number of guests, and private tailor-made itineraries. Every guest in Montenegro, no matter where is accommodated (hotel, hostel, guest house, private apartment, cruise ship, campsite, luxury resort, etc) can participate in our tours. Look at the overview, highlights, itinerary, video presentation, photo gallery, terms, and conditions of the tour. If you like to take a seat on it you can easily make an online reservation, using the button BOOK NOW!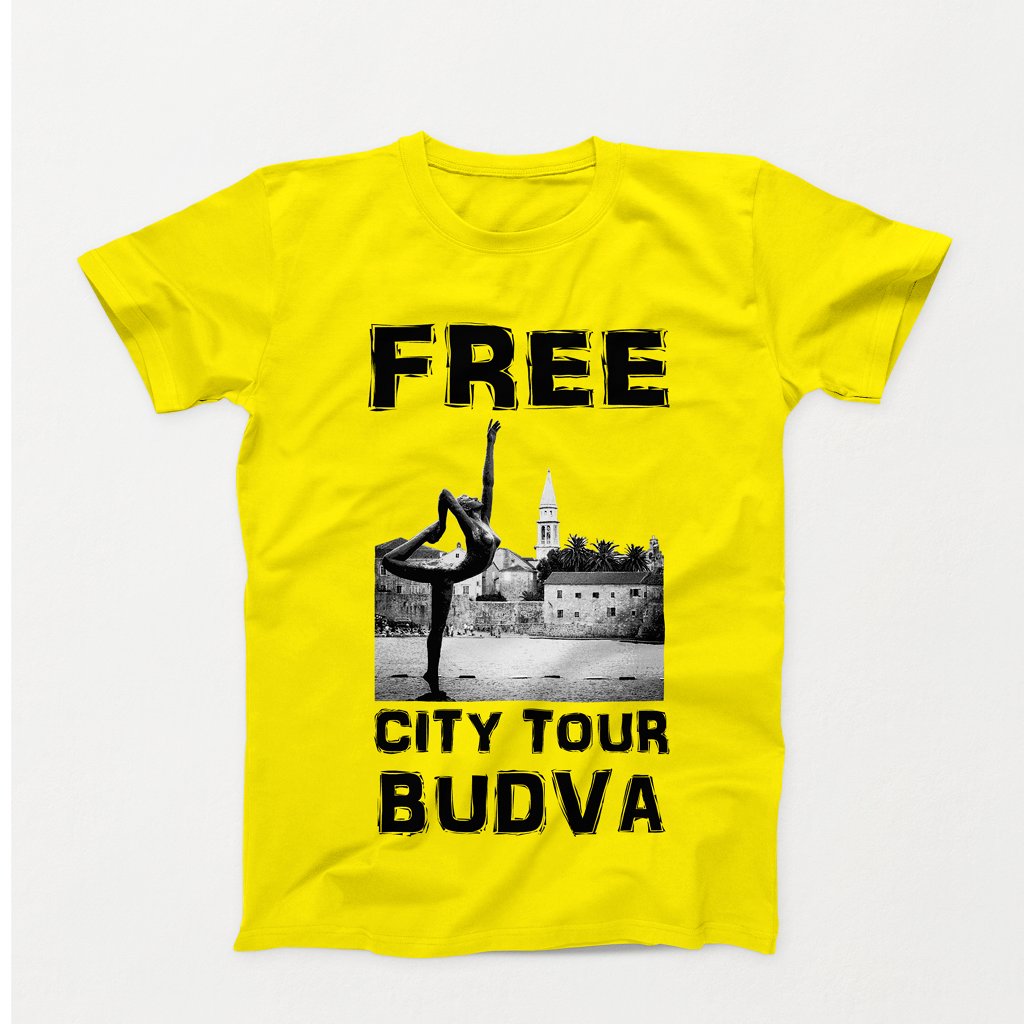 BUDVA FREE WALKING CITY TOUR WITH MH TRAVEL AGENCY
FREE WALKING TOUR

IN

Montenegro...

DEPARTURE FROM

Budva...

HIGHLIGHTS:

Sculpture Ballerina, Land Gate, Ancient Necropolis, Square of Poets, Square of Churches, Citadel, Njegoš's street, and marina...

DURATION:

90 minutes...

RESERVATION FEE

€1
MH Travel has organized a free walking tour in Budva since 2018, and we are very proud to be the first travel company who put Budva on the list of the world-famous free city tours. Budva is the oldest town on the Montenegrin coast, which was founded by Theban King Cadmus 2500 years ago. From the very moment of getting the name Butoa and later name Budva, this place has been fascinating, with its small and absolutely beautiful old town, surrounded by beaches, and a lovely marina.

Today, Budva is recognized as the most popular touristic center with hundreds of restaurants, cafe bars, disco clubs, open-air bars, shops, beaches, aqua parks, and water sports activities. Our tour guide has lived in Budva for 30 years and can tell guests how Budva transformed from a quiet picturesque place up to a super modern touristic resort. This tour is a "telling story city tour" because the whole tale from King Cadmus up to nowadays is more than interesting and occupies the attention of guests all the time.

T

he number of participants is limited, so hurry and make your reservation on time. The reservation fee is €1. Welcome!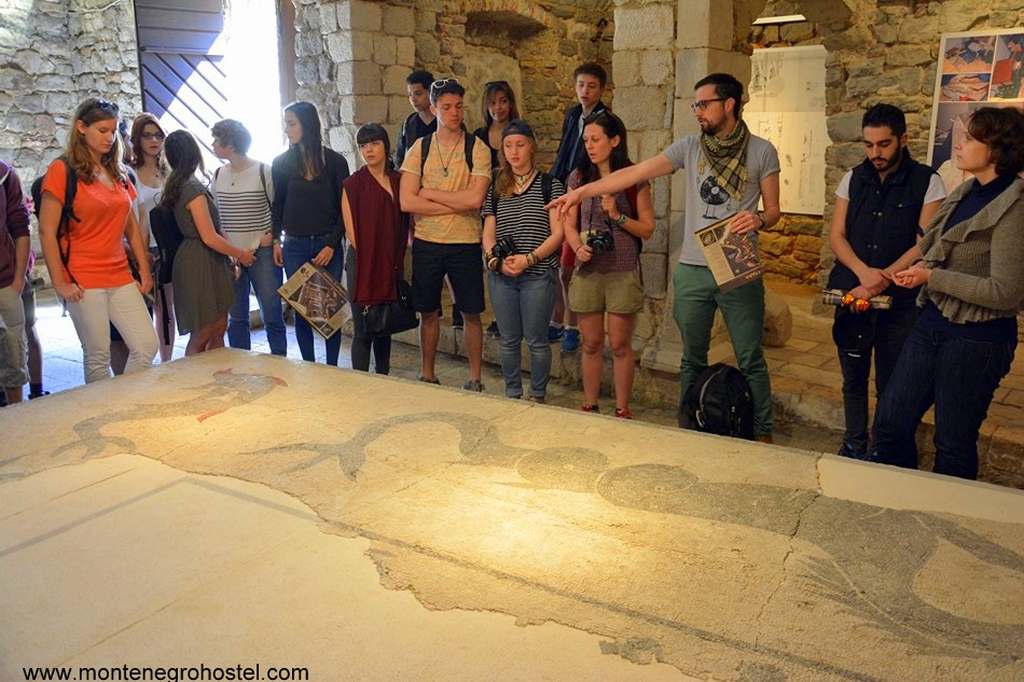 WHERE WILL WE START?
We will start at the meeting point in front of the Bell next to the city walls. The schedule of the tour is monthly updated, 5 days before the next month starts, and it has been displayed on the web page.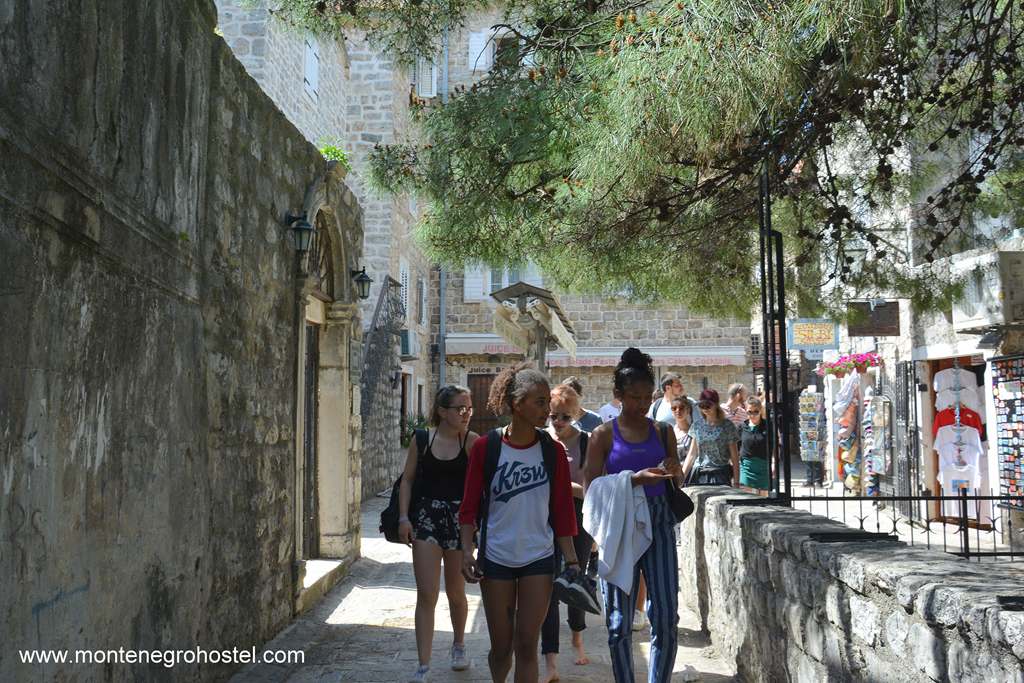 WHERE WILL WE GO?
Our guide will start the tour in front of the main gate (Land Gate) of the old town of Budva, and show you the most important historical monuments and building: Sculpture Ballerina, Land Gate, Ancient Necropolis, Square of Poets, Square of Churches, Citadel, Njegoš's street, and marina.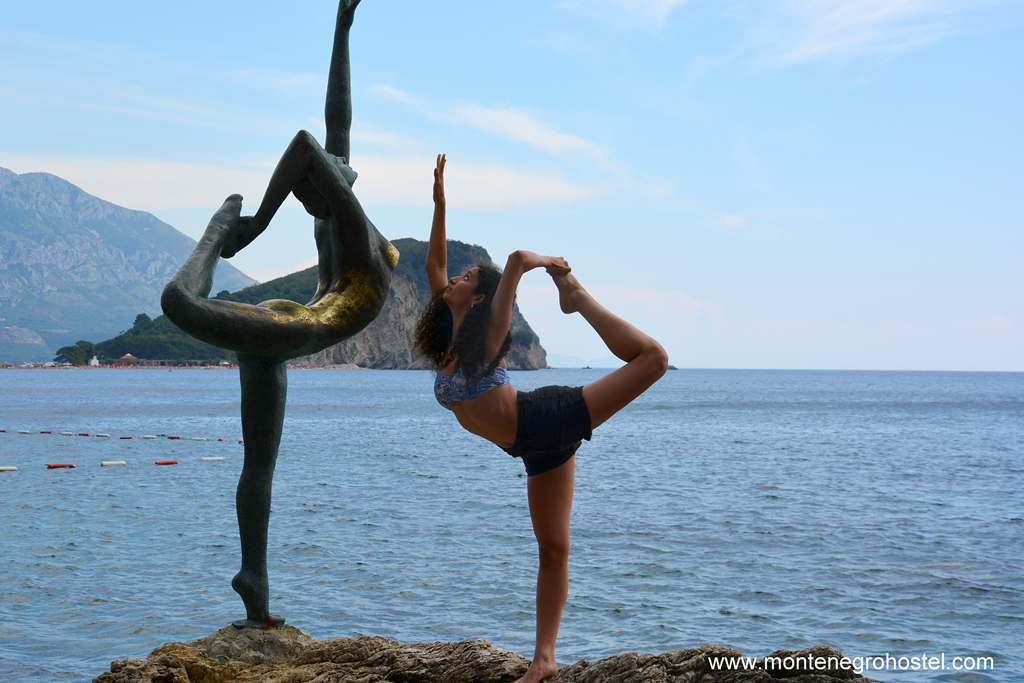 WHAT WILL YOU GET?
Budva Free City Tour is an informative walking tour with a local guide who will tell you about the city's history, society, architecture, cuisine, nightlife, and much more. The tour is focused on the most relevant sights of Budva Old Town. The goal of this walking tour is to discover and experience our city through the eyes of insiders, to introduce life to the city streets, monuments, rumors, traditions in an informative and fun way at the same time.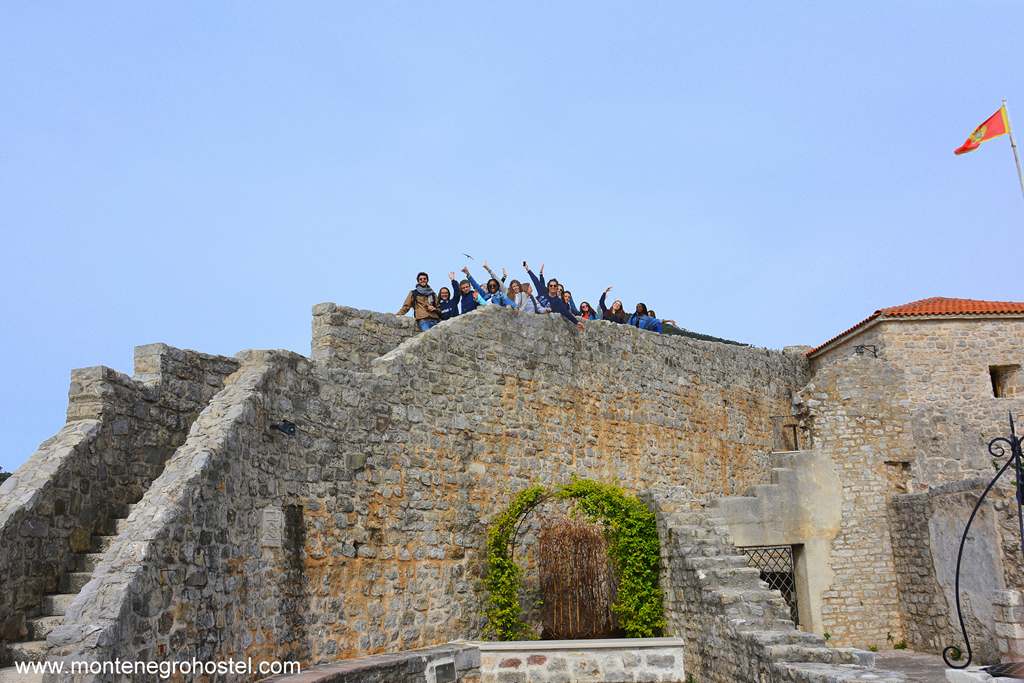 HOW CAN YOU GET YOUR RESERVATION?
You can easily book on the booking button BOOK NOW! and make your online reservation. You don't need to print the ticket, just simply keep your reservation on your phone and show it to the tour guide. Online reservation is not obligatory but recommended because the number of guests on the tour is limited.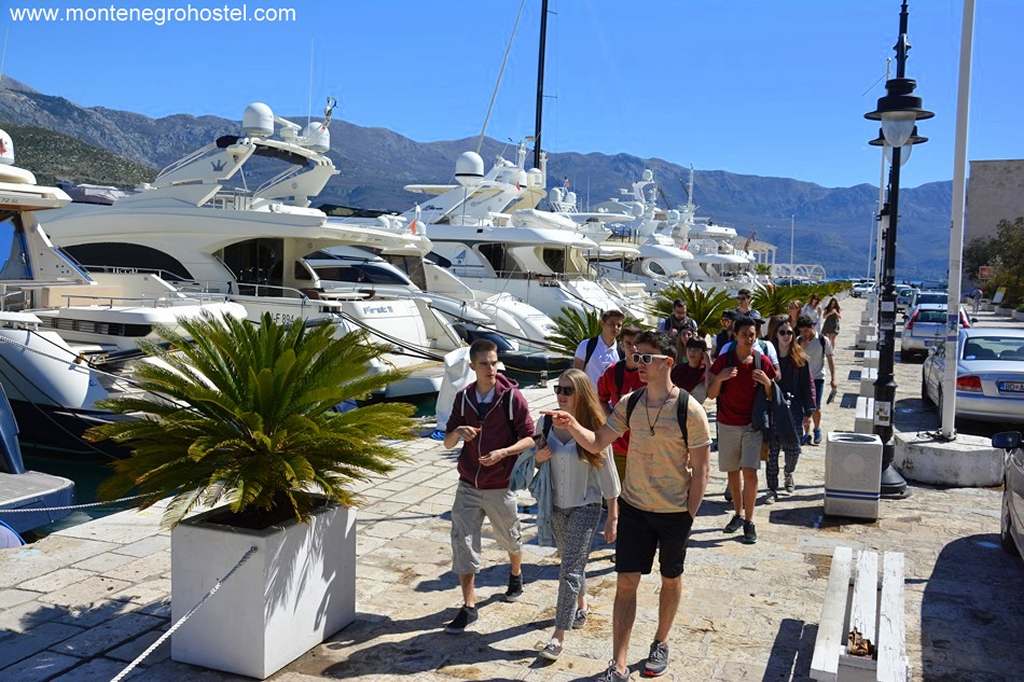 THINGS TO NOTE!
The cut-off time for online booking is 2 hours before departure. The minimum number of participants is 5, the maximum number is up to 20 in one group. If you are happy with the service you get, feel free to give a tip. We would appreciate this:)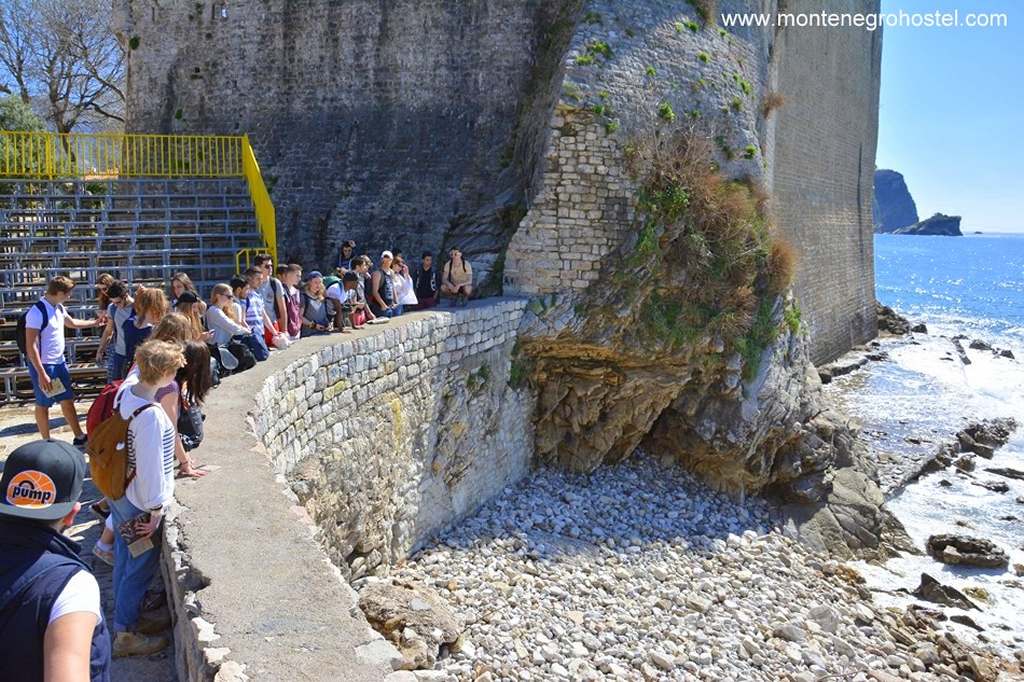 MORE PHOTOS OF THE KOTOR FREE CITY TOUR CAN SEE HERE

NOTE: We can also organize a private Budva Free City Tour. If you have any special requests contact us by e-mail at This email address is being protected from spambots. You need JavaScript enabled to view it.
Before you decide to purchase the tour ticket check our itinerary and terms and conditions.
For more info about the tour and booking, contact us on e-mail at This email address is being protected from spambots. You need JavaScript enabled to view it. or by phone (Viber and WhatsApp) at +38269039751
Hope you will enjoy our tour:)

MH Travel Agency Team