ABOUT BIG MONTENEGRO TOUR
MH Travel Agency organizes English-speaking tours, especially for a small number of guests, and private tailor-made itineraries. Every guest in Montenegro, no matter where is accommodated (hotel, hostel, guest house, private apartment, cruise ship, campsite, luxury resort, etc) can participate in our tours. Look at the overview, highlights, itinerary, video presentation, photo gallery, terms, and conditions of the tour. If you like to take a seat on it you can easily make an online reservation, using the button BOOK NOW!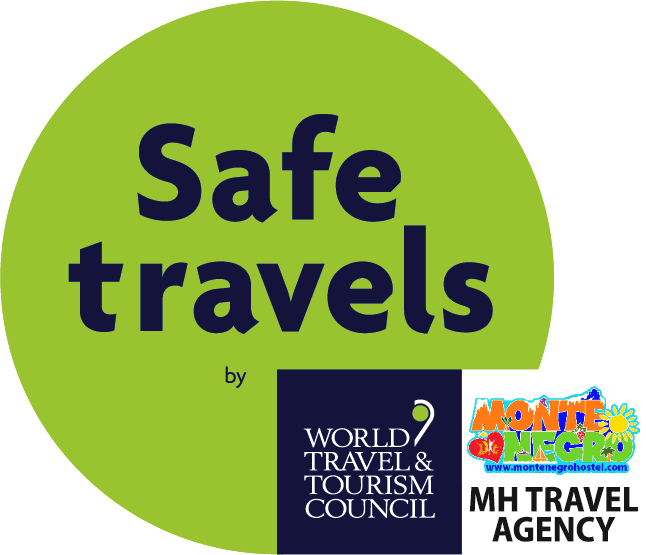 BIG MONTENEGRO TOUR WITH MH TRAVEL AGENCY
DAILY EXCURSION

IN

Montenegro...

DEPARTURES FROM

KOTOR AND BUDVA...

HIGHLIGHTS:

St.Stefan, Virpazar, Skadar Lake, PAul's Side (Pavlova strana) on the River Crnojevica, Lovcen National Park, Mausoleum of Peter II Petrovic Njegos, The former royal City of Cetinje, and old serpentines above Kotor...

DURATION:

10 HOURS...

TICKET PRICE

€35.00 (FROM BUDVA),

€40.00 (FROM KOTOR)
We created this tour in 2009 as the first Big Montenegro tour in Montenegro. Our idea was to put two national parks (Lovcen National Park and Skadar Lake National Park) by daily excursion. Thousands of people took this tour in the last 13 years, and thousands of photos and impressions have been spread out all over the World, confirming how beautiful Montenegro is. Our Big Montenegro Tour is very carefully planned and its itinerary is designed in a way that traffic jams will be avoided, especially in the high season. Skadar Lake in the morning, Lovcen mountain in the early afternoon, and sunset above Boka Bay is absolutely the most enjoyable route and the perfect choice for photographers. The tour has 7 highlights, and some of them are very unique like the panorama road in the region of Skadar Lake National Park. This tour lasts 10 hours and does not contain long breaks for breakfast and lunch. If you want to have a full experience of Skadar Lake and Lovcen National Park this tour is a perfect choice. Welcome!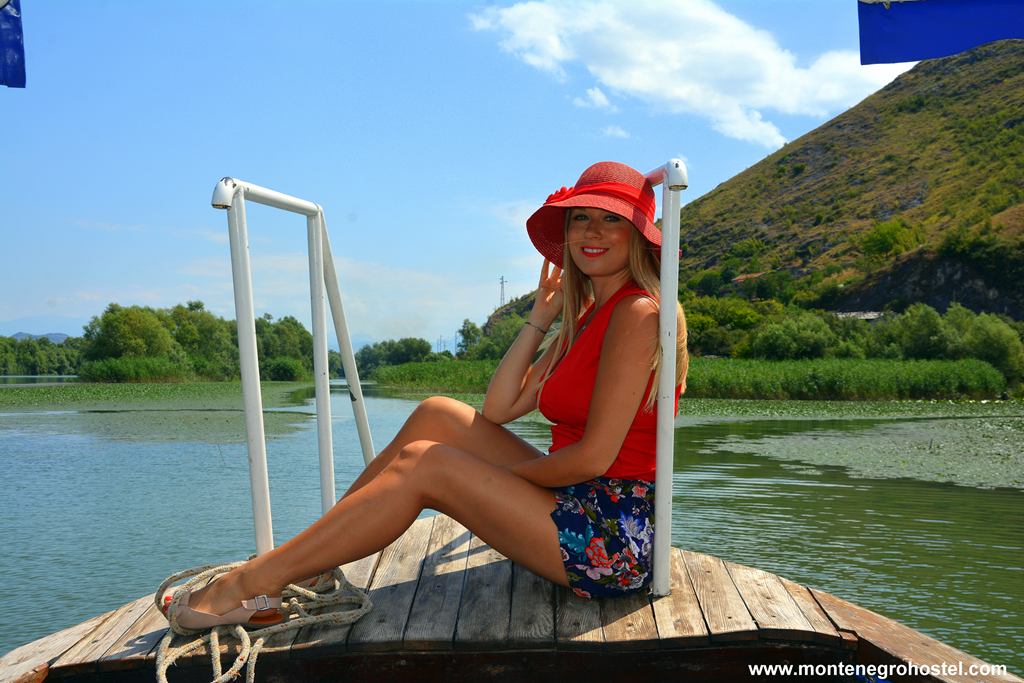 WHEN AND WHERE WILL WE START?
The tour starts at 8:00 am close to the old town of Kotor. The next pick-up is in the city of Budva close to the old town. From Kotor to Budva is only a 25 km distance. In the off-season, we need 25 minutes of the ride between the cities, but in very high season we need 45 minutes which is written in our itinerary. If guests take the private tour we will pick up them from their accommodations. Also, if guests stay in some accommodation close to our route (for example guests from Sveti Stefan), we can pick them up on the main road. Pick-up location can be flexible sometimes if suits guest better than the standard one.
WHERE WE WILL GO?
We will go to Sveti Stefan, Virpazar, Skadar Lake, panorama road via Crmnica Region, Pavlova Strana on River Crnojevica, Former Royal City of Cetinje, Mausoleum on Lovcen National Park, and panorama road over Boka Bay by old serpentines road.
SVETI STEFAN (ST.STEFAN)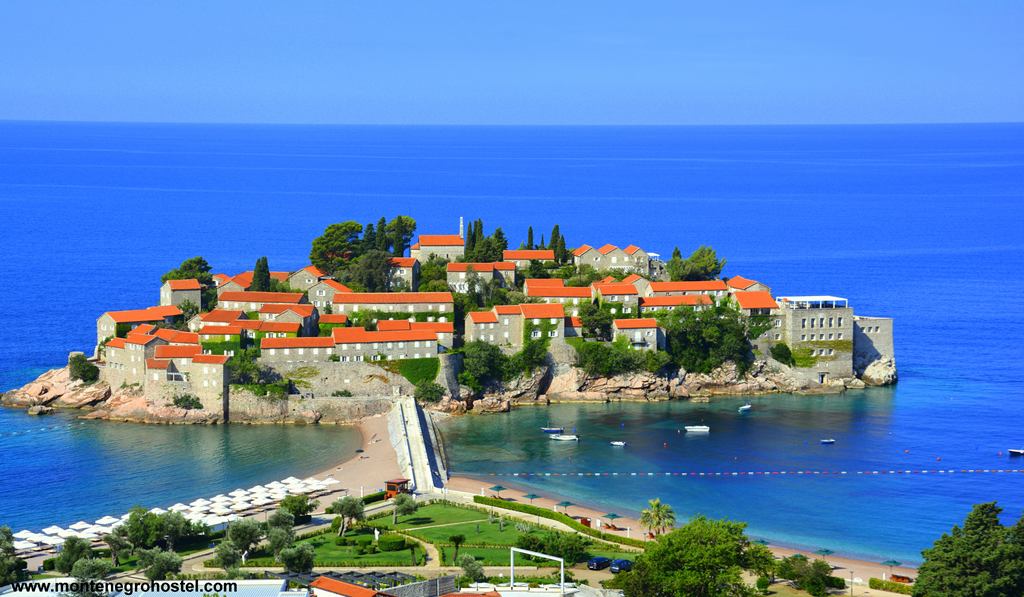 After we start from Budva, we will make a 10-minute photo stop on a viewpoint above Sveti Stefan. The most beautiful photos of St. Stefan can be taken in the morning, which means that we will be at the right time in the right place. After this short photo-stop, we continue to the right-hand side of the attractive Budvanska Riviera so you will be able to see the beautiful Budva panorama and places Rezevici, Petrovac, and Buljarica.

Right after leaving, Budvanska Rivijera, we will continue the road towards Skadar Lake using one of the longest tunnels in Montenegro called Sozina (4,2 km long). Only in case of big summer jams, we will go the alternative road over the mountain Paštrovska Gora, but nevertheless, in Virpazar, we will arrive accordingly to the itinerary time.
VIRPAZAR (FISHERMAN'S VILLAGE) AND SKADAR LAKE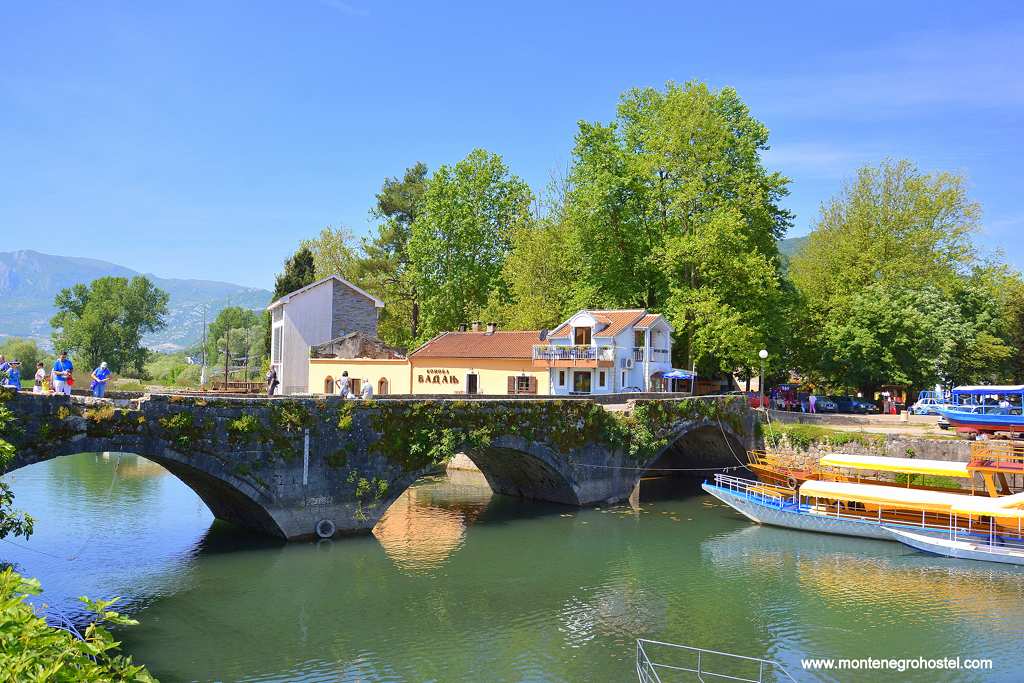 Virpazar is a little village and very popular among tourists where will take 90 minutes of a break. Guests who don't want to take a boat ride can have breakfast in a few extraordinary traditional restaurants or they can take a short walk to the 15th-century Besac fortress and take photos of the lake panorama. Mostly all guests want to take a boat ride which we highly recommend where guests will be able to see the Albanian side of the lake with the town of Shkoder, then the 18th-century Lesendro fortress, the bird sanctuary, and the biggest island of the lake named Vranjina.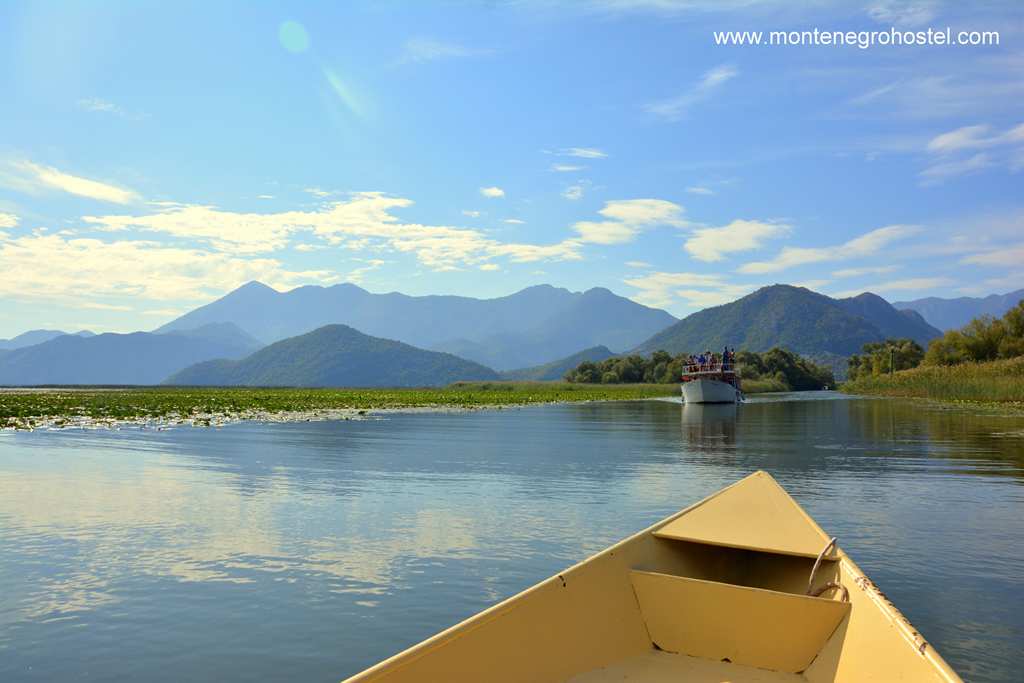 Skadar Lake is the largest lake in the Balkans. 60% of the lake belongs to Montenegro and 40% is Albanian. Since 1983 it has been declared a national park. There are over 250 bird species including pelicans. Tourist boats on Skadar Lake are not very fast that guests can make excellent bird pictures, especially when boats pass the bird sanctuary silently at minimum speed.
PANORAMA ROAD THROUGH CRMNICA REGION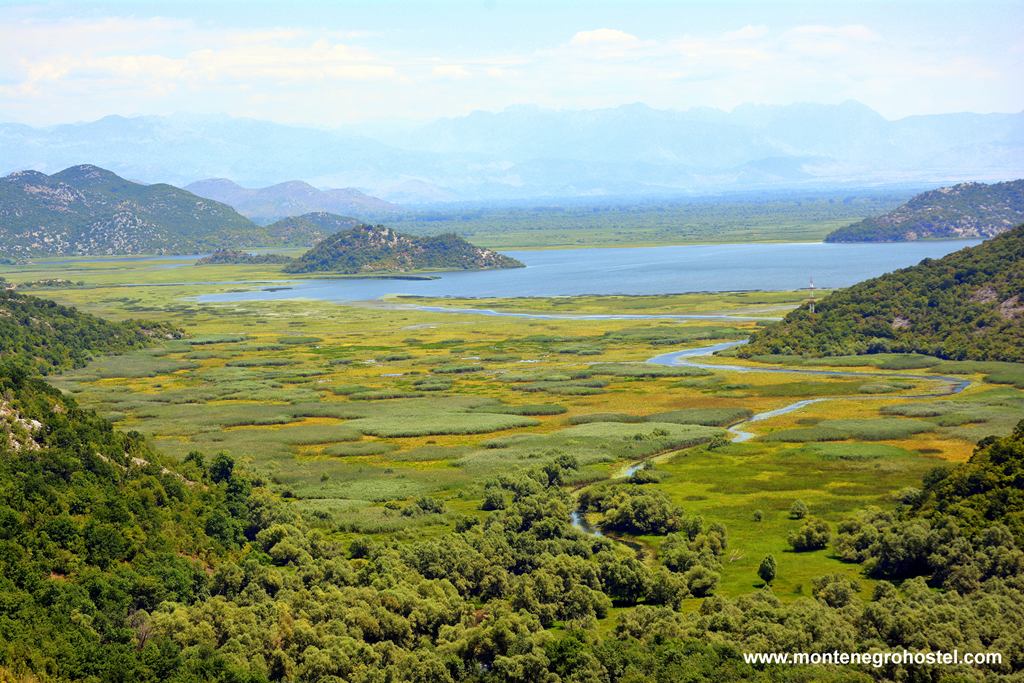 After visiting Virpazar, we will go to the village Rijeka Crnojevića taking the panorama road. In its 25 km length, guests will see the traditional villages in the lake surroundings, vineyards, and breathtaking views of the lake. We will make a few photo-stop on our way. Farmers use to sell their organic products by the road: brandy/rakija, likers, honey, wine, vegetables, and fruits. If some guests want to buy some of these products we will make a short stop for a trade.
PAVLOVA STRANA ON RIJEKA CRNOJEVIĆA (RIVER CRNOJEVIC)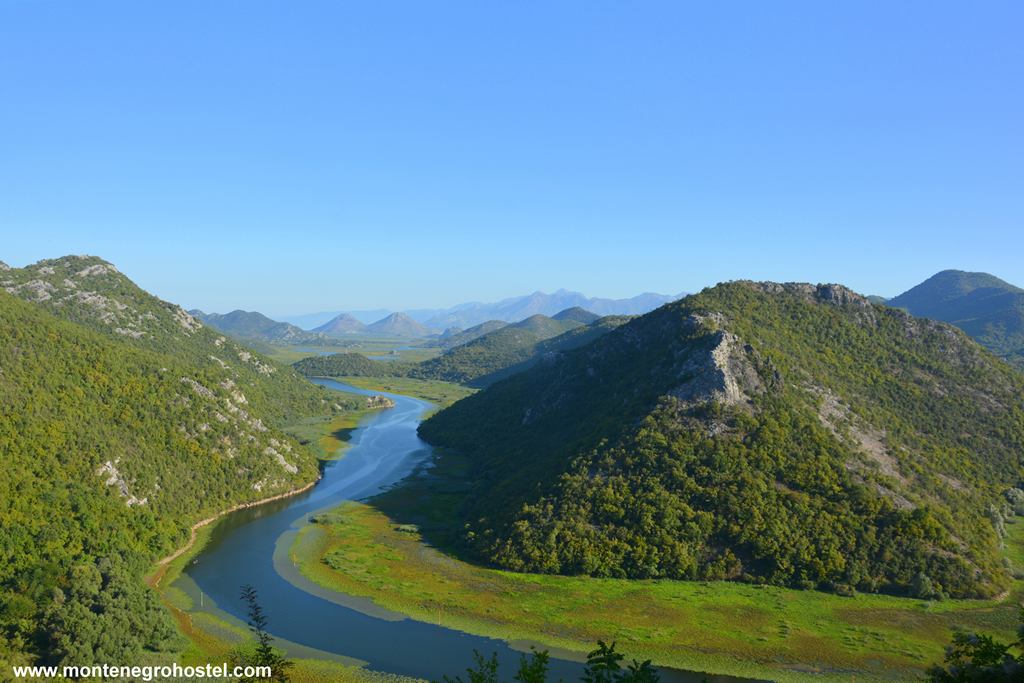 Making a beautiful circle around the larger part of the lake, and arriving at Pavlova Strana viewpoint, the experience of the Lake of Skadar is maximized. Pavlova Strana has the best view of 14 km long River Crnojevica and its attractive canyon and delta. River Crnojevica flows into the lake as a part of Skadar Lake National Park. The photo stop here is one of the most wanted parts of the tour.
CETINJE (THE ROYAL CAPITAL CITY)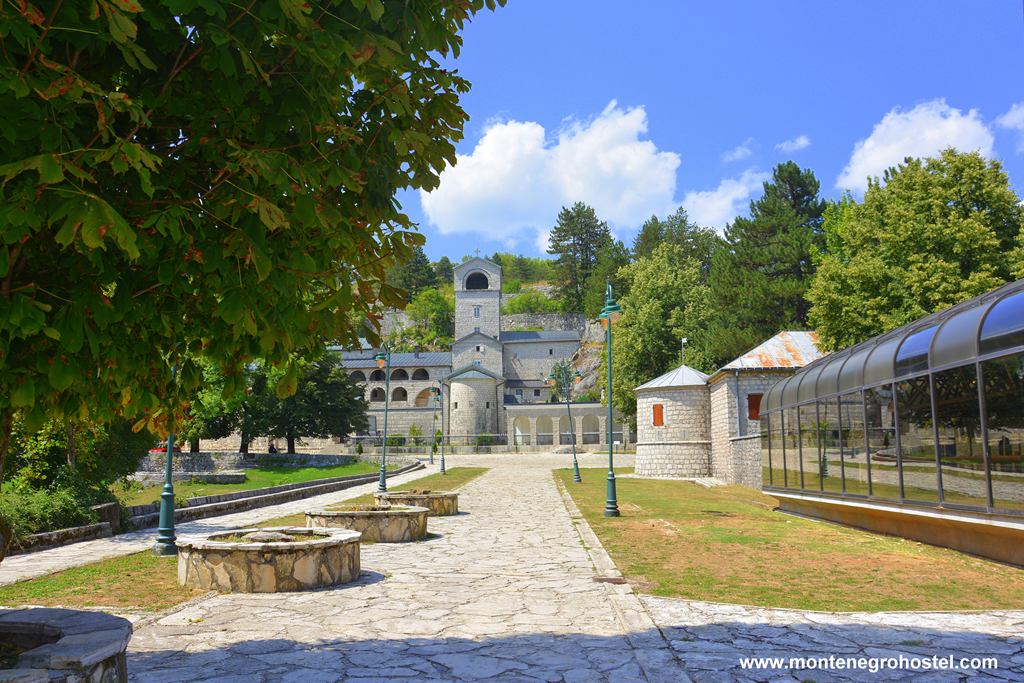 Our next stop is Cetinje, the royal capital of Montenegro. Cetinje is not a big city that's why the most important historical core can be visited in 40 minutes. In our city walk, we will see Cetinje Monastery, Njegoš's house Biljarada (museum), Museum of King Nikola, Ethnographic Museum, House of the Government, Njegoševa Street, Blue Palace, The House of Zeta (Royal Theatre), King's park, etc. Also, we will have a short time for a coffee break and snack.
LOVĆEN NATIONAL PARK AND MUSEUM OF PETAR II PETROVIĆ NJEGOŠ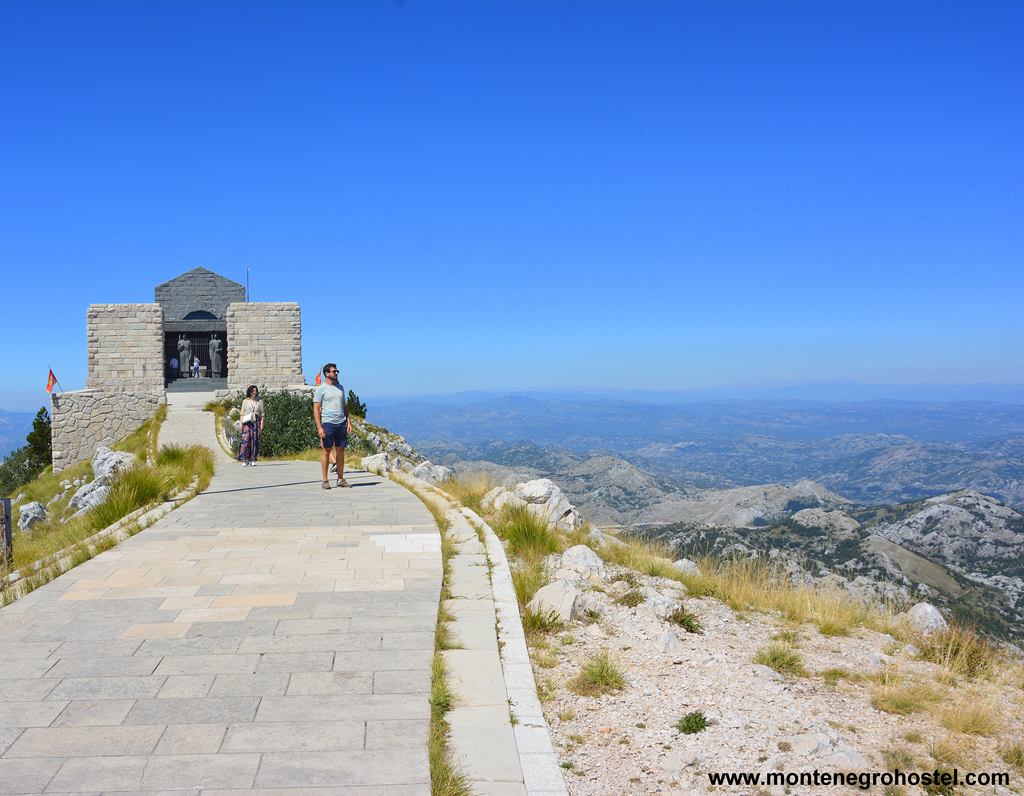 After visiting Cetinje, we will continue through the Lovćen National Park, up to the second-highest peak(Jezerski Vrh) of 1660 meters where is located the famous mausoleum of Peter II Petrović Njegoš. At the time of our arrival, guests will be able to enjoy the view and take impressive photos of the panorama. From the car parking to the mausoleum and the viewpoint is around 500 stairs, which is sometimes difficult for seniors, but with a few stops, it is possible for everyone.
OLD AUSTRO-HUNGARIAN ROAD WITH 25 SERPENTINES AND PANORAMIC VIEW ON THE BOKA BAY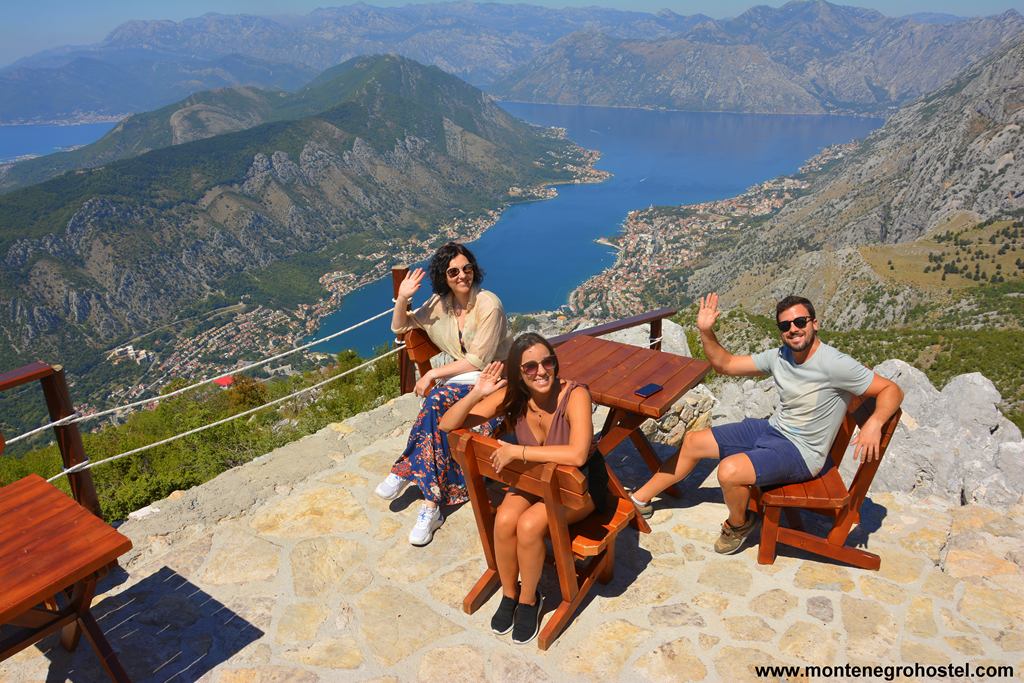 After visiting the Mausoleum, the best part of the tour comes. Fantastic descent to Kotor (25-way serpentine route) where you will get an impressive view of the Bay of Kotor. We will make a photo stop on the viewpoint and enjoy a beautiful panorama, one of the most beautiful in the world. The magnificent nature of the bay will turn the end of this tour into absolute enjoyment.
WATCH THE VIDEO OF THE BIG MONTENEGRO TOUR
MORE PHOTOS OF THE BIG MONTENEGRO TOUR CAN SEE HERE.
BOOKING AND PAYMENT
Tour tickets can be bought online via the BOOK NOW! option, or directly at the reception of Montenegro Hostel B&B Budva (address: Vuka Karadzica 12, located in the old town of Budva GPS Latitude 42,278238 Longitude 18,837430). and Montenegro Hostel B&B Kotor (address: Stari Grad 333, located in the old town of Kotor GPS Latitude 42,424562 Longitude 18,771051). The last online booking can be made until 21:00 (9 pm) the day before departure. After that time, the ticket can only be purchased at the hostel's reception until 23:00 (11 pm) the day before departure.

NOTE: We can also organize a private Big Montenegro Tour. If you have any special requests contact us by e-mail at This email address is being protected from spambots. You need JavaScript enabled to view it.
WATCH THE VIDEO OF TOUR CONDITIONS
Tour is organized by air-conditioned cars, minivans, or minibusses.
PRICE INCLUDES
Licensed tour guide in the English language.
PRICE DOESN'T INCLUDE
Entrance fee for Lovcen National Park of 2 euros.
Entrance fee for Njegos's Mausoleum of 5 euro (this visit is not obligatory)
The boat ride includes an entrance fee of Skadar Lake National Park and costs 10 euros (this boat ride is not obligatory).
City tax in Cetinje of 1 euro
Guests can use their own food and drink (breakfast and lunch are not mandatory).
NOTE: Guests who want to bring their luggage on the tour and finish the tour in another city (Kotor or Budva) can easily do that. There is no luggage fee.
Before you decide to purchase the tour ticket check our itinerary and terms and conditions.
For more info about the tour and booking, contact us on e-mail at This email address is being protected from spambots. You need JavaScript enabled to view it. or by phone (Viber and WhatsApp) at +38269039751
Hope you will enjoy our tour:)

MH Travel Agency Team