Montenegrin citizens, foreigners with permanent or temporary residence in Montenegro, as well as all other foreigners, may enter Montenegro through all border crossings without PCR test or any other travel restriction.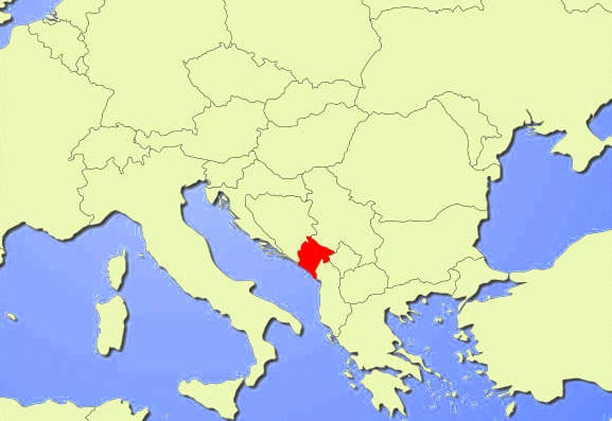 Tourists should follow the health warning of the Institute of Public Health of Montenegro;
HEALTH WARNING For travelers arriving from countries with registered cases of respiratory infections caused by a novel coronavirus (СOVID-19)
In order to prevent the introduction of the infectious disease COVID-19 into Montenegro, to suppress and prevent the spread to other countries, to protect the population from the novel coronavirus, as well as to protect your health, it is REQUIRED to take the following measures:
if you notice symptoms of a respiratory infection (fever, sneezing, cough, runny nose, difficult breathing, or other)
- put a mask on your mouth and nose; o increase hand hygiene (wash your hands with warm water and soap frequently)
- avoid contacts with other persons
-use a tissue when sneezing or coughing
- make a phone call to the responsible epidemiological service responsible for the territory of your residence (the list is provided at the end of this document).
The epidemiologist will give you instructions for further procedures. We kindly ask you to follow these instructions completely.
City Epidemiological Service / Epidemiologist Telefon / Phone E-mail
The City of Bar dr Ljilja Jovićević 068/891-035 This email address is being protected from spambots. You need JavaScript enabled to view it.
The City of Ulcinj dr Adis Martinović 068/891-115 This email address is being protected from spambots. You need JavaScript enabled to view it.
The City of Budva dr Vesna Milutinović 069/327-287 This email address is being protected from spambots. You need JavaScript enabled to view it.
The City of Tivat dr Jelena Mršulja 067/059 953 This email address is being protected from spambots. You need JavaScript enabled to view it.
The City of Kotor dr Tatjana Lalović 069-613-422 This email address is being protected from spambots. You need JavaScript enabled to view it.
The City of Herceg Novi dr Stefa Glušac 067/072-068 This email address is being protected from spambots. You need JavaScript enabled to view it.
The City of Nikšić (Nikšić, Plužine) dr Ivona Drašković 067/805-828 This email address is being protected from spambots. You need JavaScript enabled to view it. dr Redžep Zejnelagić 067/883-515
The City of Pljevlja (Pljevlja, Žabljak) dr Biljana Čerkilović 067/613-695 This email address is being protected from spambots. You need JavaScript enabled to view it.
The City of Bijelo Polje (Bijelo Polje, Kolašin, Mojkovac) dr Saša Jeknić 069-228-640 This email address is being protected from spambots. You need JavaScript enabled to view it.
The City of Berane (Berane, Andrijevica, Plav) dr Marijana Marsenić 069-274-140 This email address is being protected from spambots. You need JavaScript enabled to view it.
The City of Rožaje dr Sadat Šutković 068-725-460 This email address is being protected from spambots. You need JavaScript enabled to view it.
The Institute of Public Health of Montenegro (Podgorica, Cetinje, Danilovgrad) 067/505-549; 020/412-819 This email address is being protected from spambots. You need JavaScript enabled to view it.
Montenegro Hostel Team