ABOUT TRANSFER TIRANA TO BAR
MH Travel Agency organizes shared or private transfers from Tirana (Tiranë) city center and the Tirana International Airport Mother Teresa (Aeroporti Ndërkombëtar i Tiranës Nënë Tereza) to Bar from the 1st of February to the 1st of December (except August). Private transfer can depart any day. Look at the itinerary, and If you like to take a seat on our transfer you can easily make an online reservation, using the button BOOK NOW!
TRANSFER FROM TIRANA TO BAR WITH MH TRAVEL agency
TRANSFER BY

CAR

, or MINIBUS

...

DEPARTURE FROM

TIRANA

CENTER at 14:15, and FROM THE TIRANA AIRPORT at 15:00

...ARRIVAL TO

BAR

at 18:00

...

TICKET PRICE

€40.00
Transfer from Tirana to Bar lasts for up to 4 hours depending on the waiting time at the border crossing. The transfer is not exclusively only for our guests. Anyone can book it, and it is organized every day if the minimum group of 4 passengers is reached. In the case that the minimum group is not reached, the customers will be offered to take a private transfer or if they don't want it, the cancelation will be free of charge, and the customer can take the public bus. MH Travel Agency has organized transfers for 15 years, and we transported a great many satisfied passengers. All transfers (private or shared) must be completed during the day, as our agency does not run night transfers. Welcome:)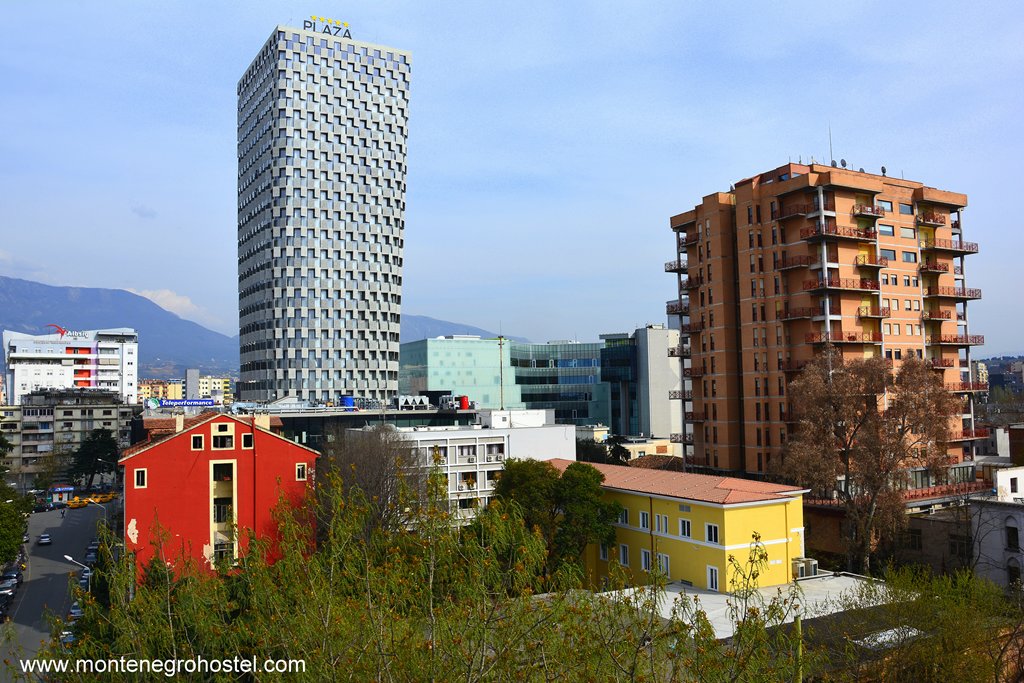 OVERVIEW
We cross the border crossing Sukobin(MNE)/ Muriqan (AL) and will arrive according to the itinerary. This border is small and contains the border control of both countries together. It is 50 meters long. Sometimes in the very high season (especially at weekends), the traffic through Albania can be intense, so we might delay a little bit. There is no direct public bus from Tirana to Bar. If guests want to go to Bar by public transport, they should take a bus that goes to Podgorica. That's why our transfer is the ideal and fastest option for travelers who want to go from Tirana or Tirana airport directly to Bar.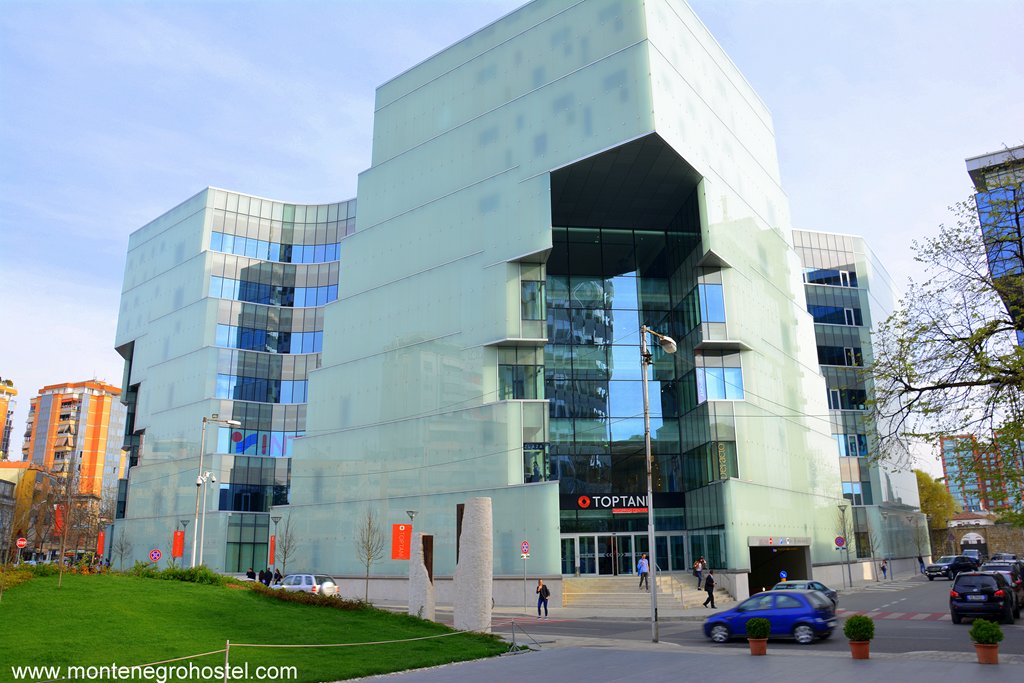 Tirana is a big city with a lot of traffic jams in its very city center. Mostly all accommodations and hotels are located around Skanderbeg Square up to 1 km distance or 15 minutes of walking. We start our transfer in front of Toptani Shopping Mall next to the Plaza Hotel at Skanderbeg Square. In a very high season, the traffic jams at the border and through Albania can make delays of more than 2 hours in one direction. For these reasons, our agency does not organize transfers in August, while in other months we carefully monitor the situation at the border and if the waiting is more than 2 hours in one direction, the start of the transfer is moved by 2 hours (from 14:15 to 12:15).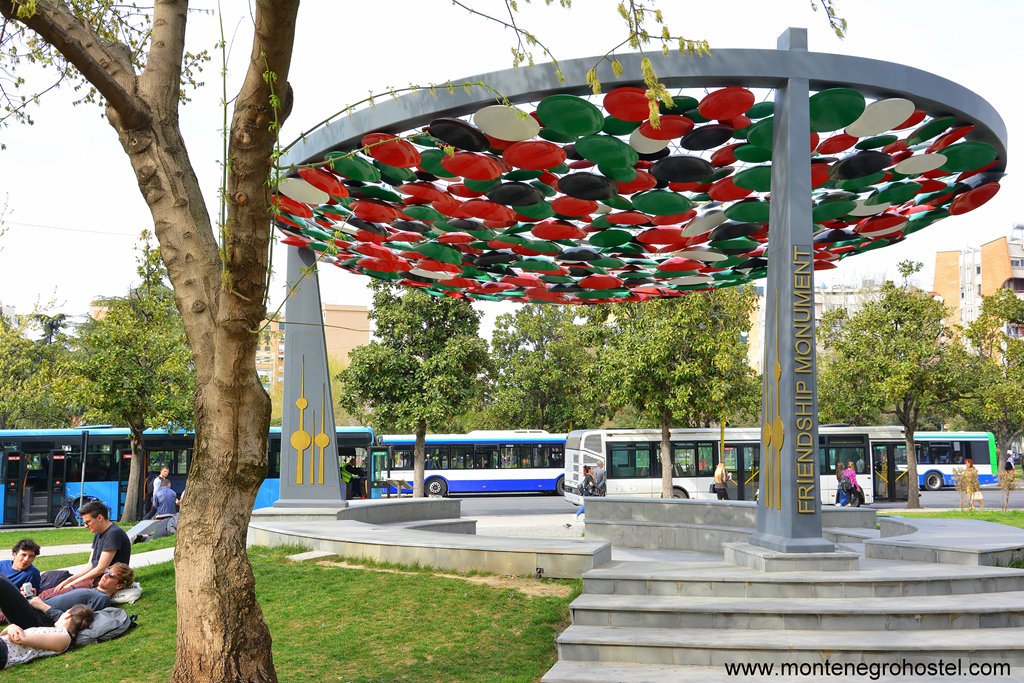 Guests who book a private transfer (door to door) can depart any time they want up to 16:00 (4 PM). The price of the private transfer is per car, not per person. The maximum number of guests in the car is 4. Private transfer by car from Tirana airport to Bar costs 140 euros, and from the city center of Tirana to Bar 160 euros.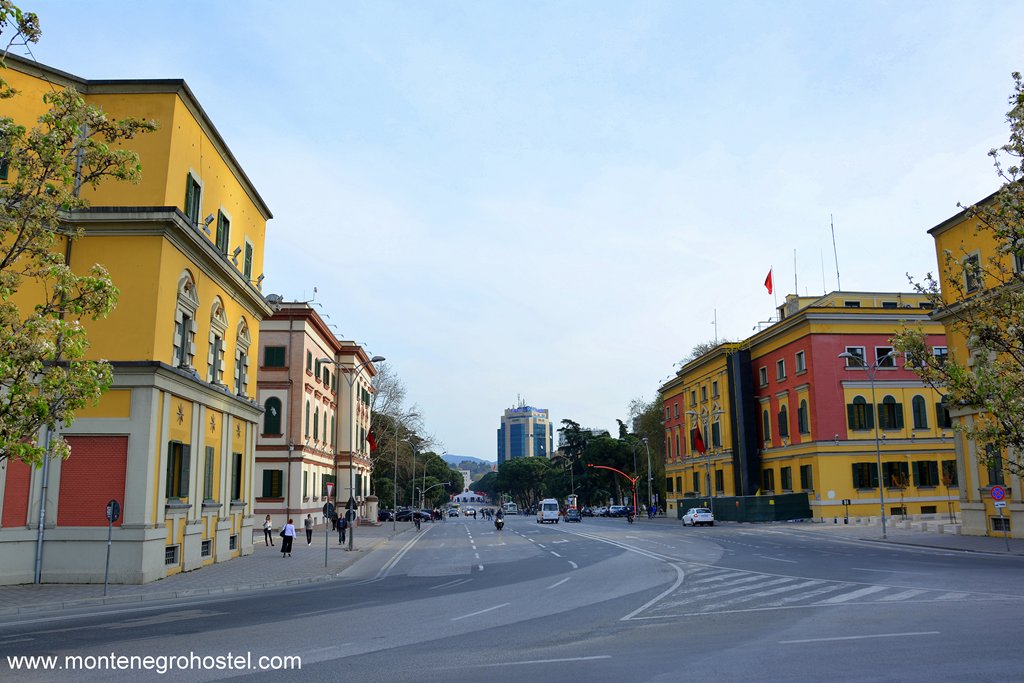 Guests who book shared transfers, and who want to be dropped in the city of Bar at their address (except at locations close to the city center and the bus/train station) need to pay additional costs of 5 euros for that service. This cost is per address not per person (for example couples, or small groups who stay at the same address will pay 5 euros for all of them, not individually).
WHEN AND WHERE WILL WE START?
The transfer starts at 14:15 (2:15 pm) in front of the garage entrance of Toptani Shopping Mall and hotel Plaza at Skanderbeg Square in the very center of Tirana. From the airport, the transfer starts at 15:00 (3 pm).
WHERE WE WILL GO?
We will go to the city center of Bar and the bus/train station in Bar.
BOOKING AND PAYMENT
Tour tickets can be bought online via the BOOK NOW! option. The last online booking can be made until 21:00 (9 pm) the day before departure. The passport number is requested in the reservation procedure because of border police control.

NOTE: If you have any special requests contact us by e-mail at This email address is being protected from spambots. You need JavaScript enabled to view it.
VISA
Our transfer to Bar goes directly via border crossings Sukobin(MNE)/ Muriqan (AL). Montenegro is not part of the European Union, so the Schengen Visa is not required.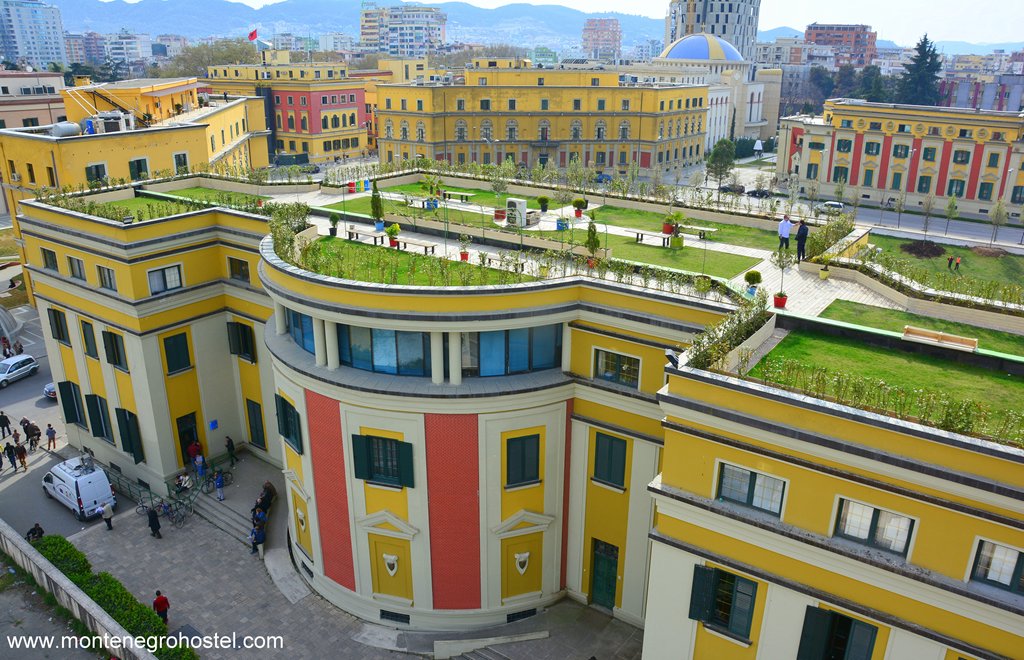 TRANSFER CONDITIONS
The transfer is organized by middle-class air-conditioned cars or minibusses. Passengers can bring up to two pieces of luggage per person free of charge, one is the bigger suitcase or backpack and another is the small suitcase or hand luggage. The weight of the bigger suitcase should be no more than 25 kg. You can also take a piece of small hand luggage on board with you and it must either fit on your lap or under the seat in front of you.
Passengers who travel with more luggage than one standard-sized suitcase and one small piece of luggage should inform MH Travel Agency about extra luggage by e-mail at This email address is being protected from spambots. You need JavaScript enabled to view it. before purchasing tickets. In the case that passengers have a lot of luggage, which requires taking a bigger vehicle or a luggage trailer, they need to pay the costs of that additional service.
WATCH THE VIDEO OF THE TRANSFER CONDITIONS
Before you decide to purchase the transfer ticket check our itinerary and terms and conditions.
For more info about the transfer and booking, contact us by e-mail at This email address is being protected from spambots. You need JavaScript enabled to view it. or by phone (Viber and WhatsApp) at +38269039751
Hope you will enjoy our transfer:)

MH Travel Agency Team