ABOUT BIOGRADSKA GORA NATIONAL PARK
BIOGRADSKA GORA NATIONAL PARK
Holding a central position in East Montenegro, this giant of the mountain can be seen from all around. Its main ridge spans 29 km from Mojkovac to Andrijevica with its highest peak being Crna Glavat (2,139 m). The mountain got its name after the snow-caps on its tops which remain gleamingly white (bijela) during most of the year. The eastern part of the mountain is protected as the "Biogradska gora" National Park with Biogradsko jezero (Biogradsko Lake) as its central and most easily accessible feature. To reach it look for a green sign announcing the park some 14 km from Kolašin (in the direction of Mojkovac); take a right turn immediately after the sign across a narrow bridge. The road climbs 3 km through a deep virgin forest where trees as tall as 60 m and up to 500 years old, block almost all sunlight and ends on the shore of Biogradsko jezero (1,094 m) with its tranquil green water surrounded by an unspoiled forest of maple, birch, fir, and 84 other tree species.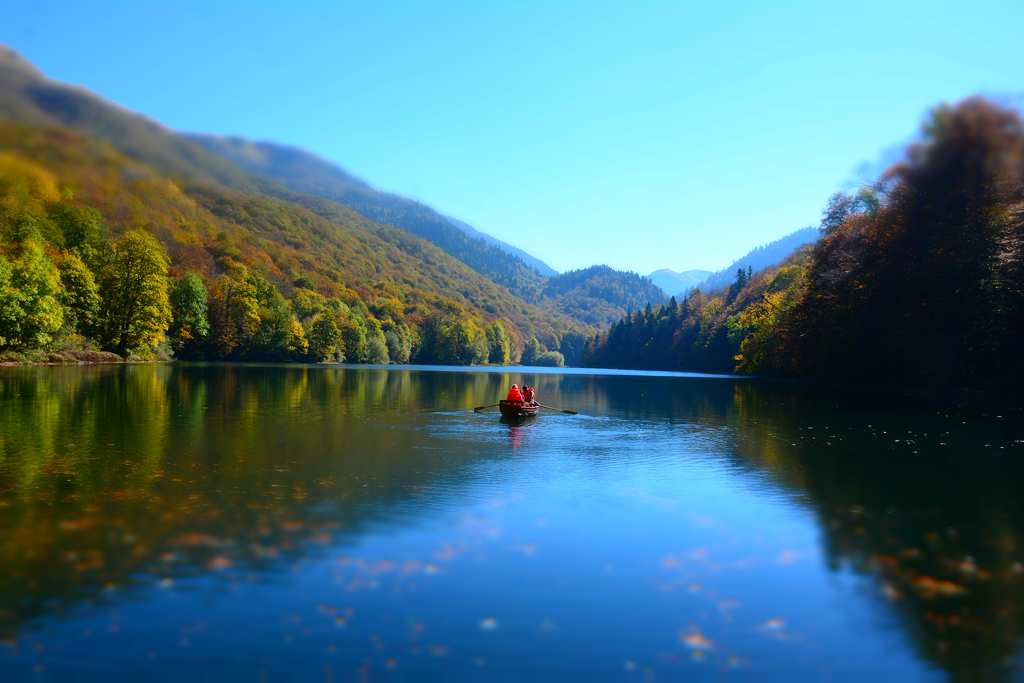 Biogradska Gora is located in the mountainous region of Bjelasica in the central part of Montenegro between the rivers Tara and Lim and is surrounded by three municipalities: Kolašin, Berane, and Mojkovac. The National Park is 54 km² in area. Basic elements of the Park are untouched forest, large mountain slopes and tops over 2,000 meters high, six glacial lakes, five at an altitude of 1,820 meters, and one easily accessible lowland lake located at the very entrance to the park Biogradsko Lake. Swift streams cut through the scenery of Biogradska Gora, green pastures, and clear lakes reflecting centennial forests. The Park is renowned as a unique geomorphological region and, as such, it is attractive for scientific research. The seat of the park is in Kolašin. The national park abounds in cultural and historic heritage consisting of sacral monuments national buildings and archeological localities. Numerous authentic buildings of traditional architecture are found throughout the pastures and villages next to the virgin forest reserve on the Bjelasica mountain range.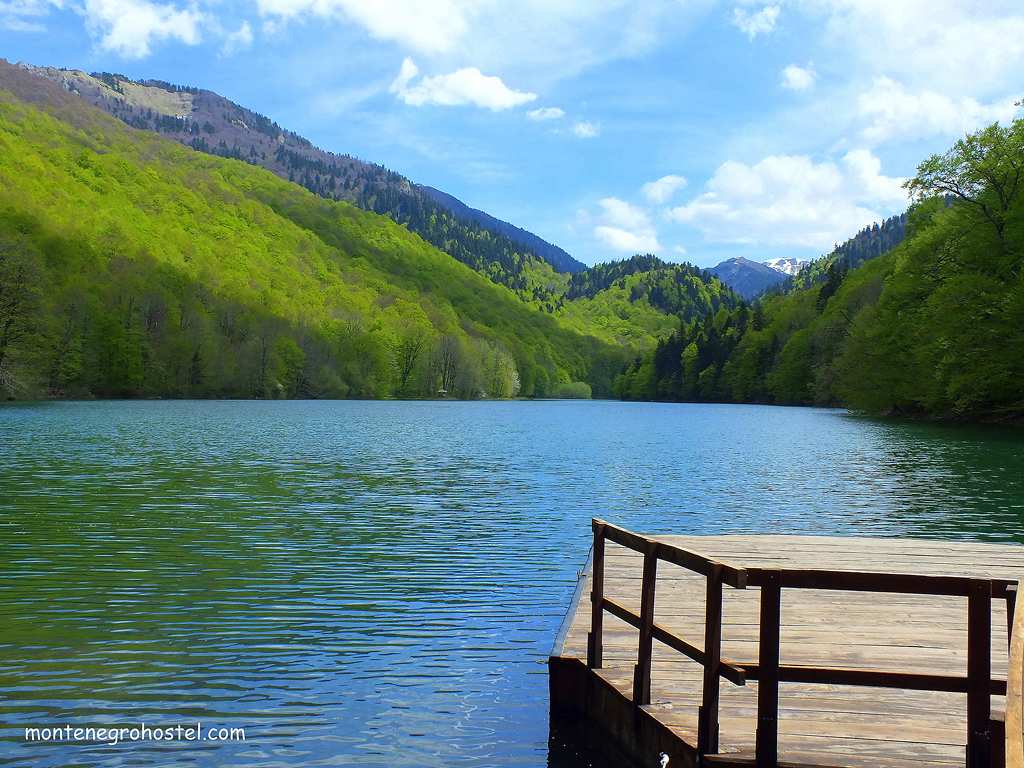 In the Biogradska Gora National Park, one can find a souvenir shop, a restaurant, and several small cabins that can be rented. On the shore of the lake is also a pier with boats for rent. The lake is surrounded by a 3,5 km long trail suitable for an easy, relaxing walk passing over several bridges, and pontoons snaking across many streams feeding the lake. Fishing is allowed but only on Tuesdays and Sundays with a proper license. The catch is limited to three pieces. Fishing on the other lakes on Mt Bjelasica is not allowed. Although it is the smallest of four National Parks in Montenegro, Biogradska Gora National Park contains a great diversity of flora and fauna. There are 26 different habitats with 220 different plants, 150 kinds of birds, and 10 kinds of mammals living in its forest. There are 86 kinds of trees and shrubs. In the waters of the park exist three kinds of trout and 350 kinds of insects. One of the unique features of the park is its virgin forest, Biogradska Gora (16 km²) with trees over five hundred years old. In the very heart of Biogradska's virgin forest is Biogradsko Lake, the largest glacier lake in this National park. The most common tree species around the lake are European Beech, Sycamore Maple, and European Ash, and on the slopes Beech and Silver Fir.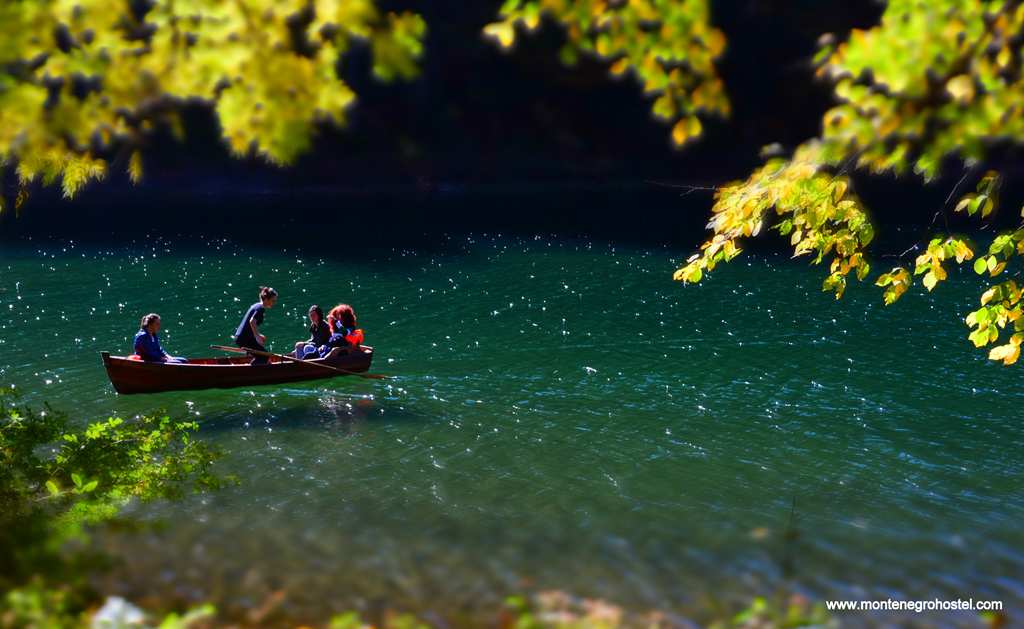 Mt Bjelasica offers excellent conditions for hiking with its various changing terrains such as deep forests, clear grassy pastures, and rocky peaks. Many clear springs provide plenty of water and its woods offer shelter from the sun on hot summer days. Altogether there are ten marked hiking trails with most of the tours starting from Kolašin or Mojkovac and some from the side of Berane and Andrijevica. The shortest way to Crna glava peak is from Jezerine by the way of Zekova glava and Pašića jezero (3h), while the route from Lake Biogradsko across Dolovi Lalevića and Svatovsko groblje take 4 hours. Apart from the peaks, the usual destinations for hikers are the five glacial lakes of Bjelasica, the most scenic being Pešića jezero (1820 m), and the somewhat smaller Ursulovačko jezero (1,895 m). On the mountain, there are five mountain huts all run by societies from the surrounding towns.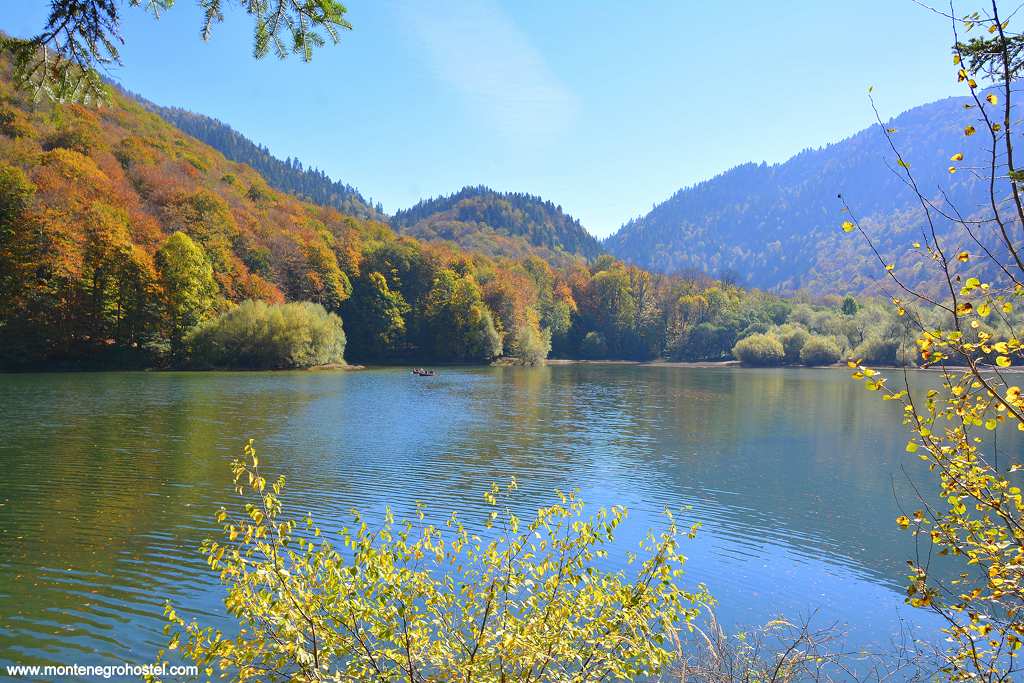 Ski center Jezerine has located about 8 km to the east of Kolašin. A rather bumpy road leads to a spacious parking lot. The center has five ski lifts, one double chair, three gondolas, and a baby lift with one gondola working also in the evenings. There are also restaurants here offering a range of cooked dishes at slightly higher prices than in Kolašin. The ski slopes of Jezerine are well-kept and can be quite demanding with some descent reaching gradients of up to 60 degrees. Approximately one hour climb uphill from Jezerine lies Eko katun Vranjak, a group of small cottages built to resemble the nearby traditional shepherds' lodgings. The cottages are directly below the peak Trojeglava (2,072 m) from which is open magnificent views southwards and eastwards. Vranjak is also an ideal starting point for hiking to the other major peaks of Bjelasica.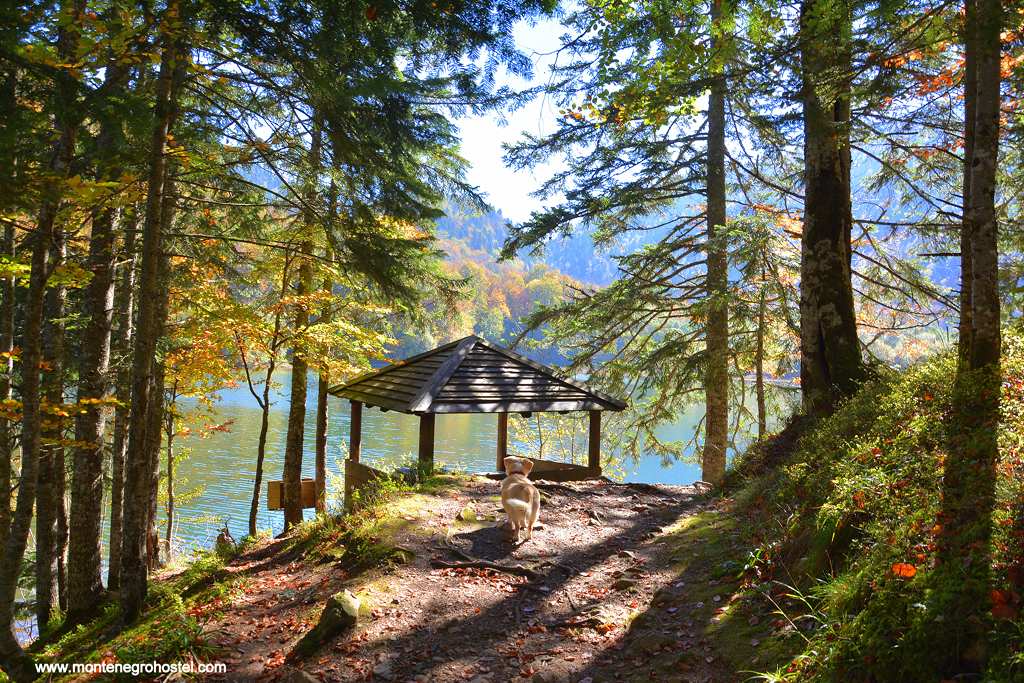 FLORA AND VEGETATION
Mountain Bjelasica is a unique biogeographical and ecological unit, where the authenticity of nature, with extraordinary genetic, species, and ecosystem diversity, is preserved to this day. Dominant forest ecosystems, meadows, pastures, mountain swards, rock fractures, as well as aquatic ecosystems with rich algal flora, and glacial lakes. It was determined the existence of 26 plant communities with about 2,000 species and subspecies of higher plants, among which 20% are endemic to the Balkan Peninsula.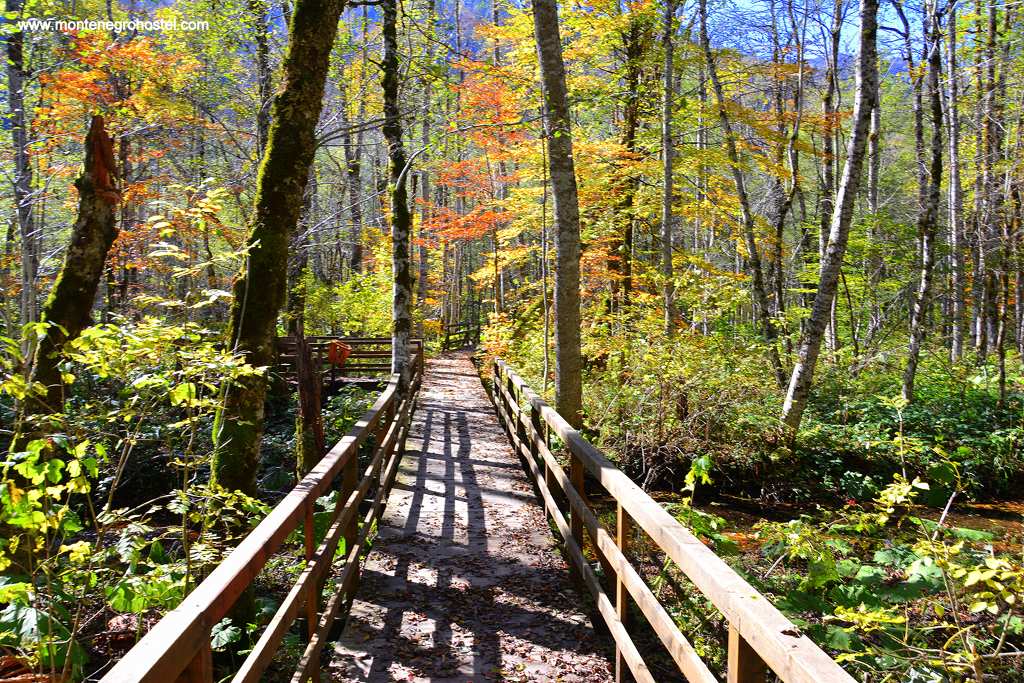 Rainforest in the basin over the river and Jezerštice, of 1,600 ha, is left to spontaneous development in some parts of it cannot complete. It represents a unique example of the evolution of various forest communities. It is characterized by: 16 forest communities, and over 220 plant species (90 different types of trees). The most common tree species are beech, fir, spruce, maple, white ash, mountain maple, mountain elm, black alder, etc. The age of individual trees is estimated to be over 400 years old, some of which are over 40 m to even 60 m in height. Some of the endemic species of flora are Mountain maple, Montenegrin bellflower, Montenegrin cinquefoil, Dinaric chickweed, Lakušićev carnation, Pančićev milter, Pančićev valerian, Albanian lily, Bosnian iris, Sendterova campion, gray Armeria, Jezikolika yarrow, Hajdučka grass.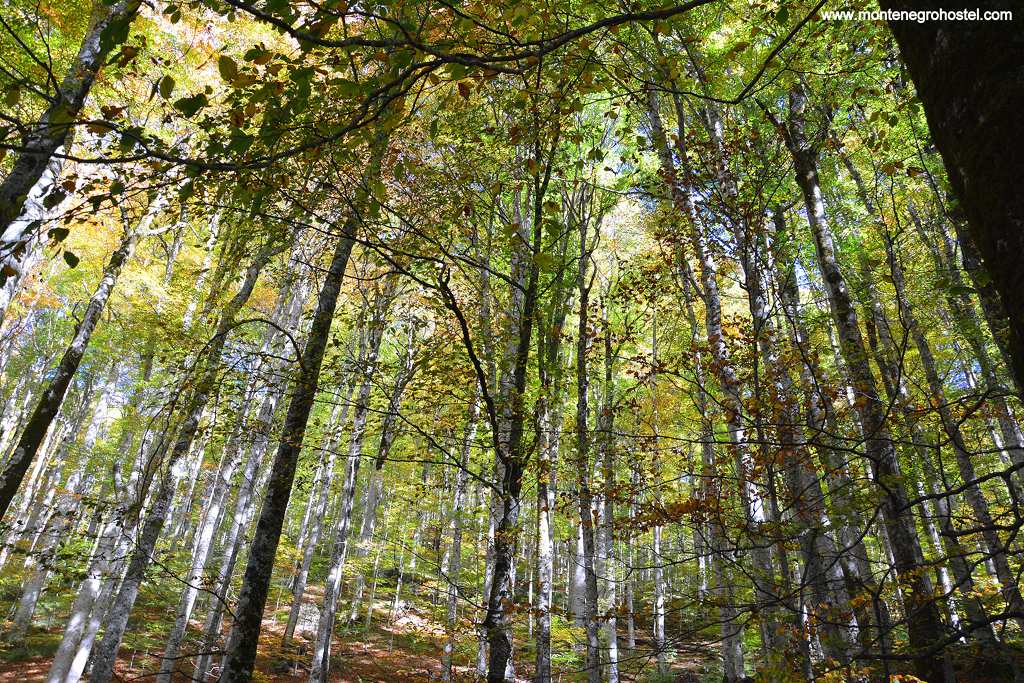 The faunistic richness is conditioned by the complex historical development and the influence of basic ecological factors: geographical location, orographic factor, geological and hydrological characteristics, climatic factors, and anthropogenic influence. Represented are the four areas that are characterized by a specific fauna. The ecosystem of relict deciduous forests presented the fauna: Mediterranean gazebo, flycatcher, woodpecker, hazel dormouse. The Rainforest ecosystem introduced species: finches, buzzards, peregrine falcons, and vultures. The mammal fauna of roe deer and wild boar. The water biotope makes Biogradsko Lake and Tara River. The lake has three native species of fish: brown trout, minnow, foot, and two non-native species: trout and rainbow trout, and it is also the reproductive center of the Balkan endemic Greek frog and newt. A high-mountain ecosystem is the habitat of the golden eagle, and the highest mountain peaks are glacial habitats for bird species: Snow finch, Horned lark, and Mountain popić.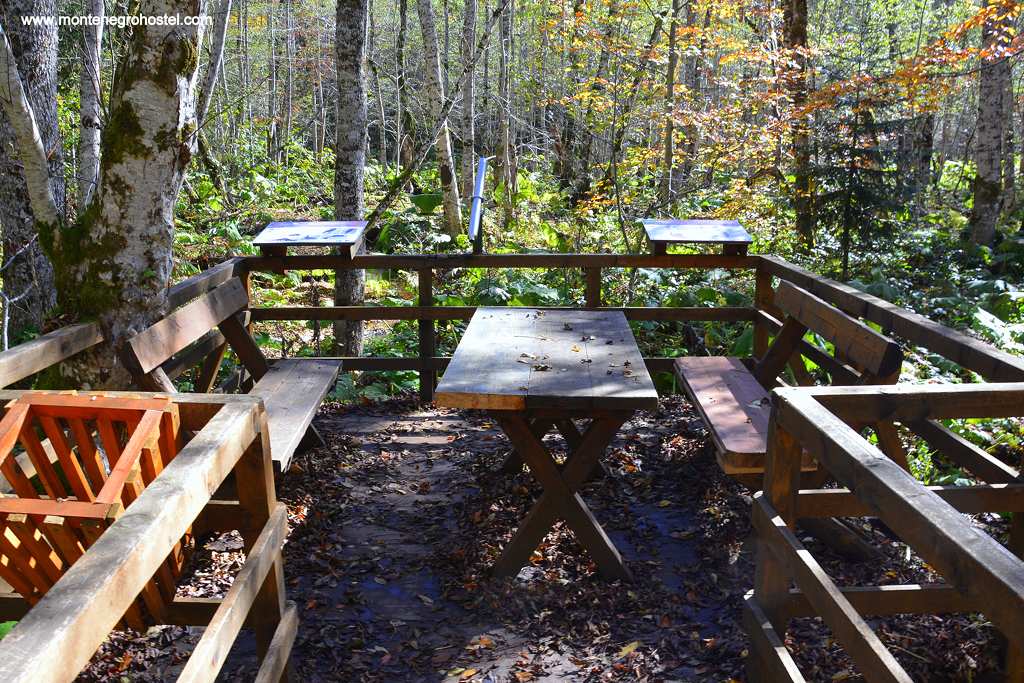 Montenegro Hostel Team