About Free City Tour
Everyone can participate (hotel's or hostel's guests or the guests from other accommodations in Podgorica)
PODGORICA FREE CITY TOUR
THE FIRST ORGANIZED FREE CITY TOUR IN PODGORICA!
MH Travel organizes the first free city tour in the capital of Montenegro! Everyone can participate.
Finally, the city of Podgorica gets the free city tour, and we are very proud to be the first travel company who will put Podgorica on the list of the world famous free city tours.
Podgorica is and administrative and commercial capital of Montenegro. For anyone travelling through Montenegro it is almost impossible to miss as all major roads meet here. With its wide selection of hotels and other necessities, Podgorica also makes an excellent starting point for visiting most of the central Montenegro in one day trips. Our guide will give you all the informations that you need to know about the city, he will lead you through the most important sites of the town and make you to extend your staying.. Number of participants is limited, so hurry and make your reservation on time.
Reserve online your spot for the free city tour for the reservation fee of 1 €.
WHERE WILL WE START?
We will start in front of our accommodation Montenegro Hostel B&B Podgorica address: Radoja Jovanovica 52 , Stara Varos ( Old town of Podgorica), according the FREE CITY TOUR SCHEDULE (you can see it right on the page). Schedule for the next month will be updated up to 5 days before the next month starts, and it will be displayed on the web-page.
WHERE WILL WE GO?
Our guide will take you around the Old Town and show you the most important historical monuments and buildings in town: Doganjska Mosque from 15th century, Skaline ("the stairs") is probably one of the most historic and picturesque site of Podgorica. It is a place perfectly described as peaceful, quiet and in the middle of the city, Republic Square, St.George church form 11th of century, Millenium Bridge, Russian Bridge, Vladimir Vysotsky Monument, Cathedral of the Resurrection of Christ (Orthodox Church), Roman Square, King Nikola's Castle from 19th century and Clock Tower (Sahat Kula) from 17th century.
WHAT WILL YOU GET?
Podgorica Free City Tour is a walking tour. Insightful and informative walks with local guide who will tell you about the city's history, society, architecture, cuisine, night-life and much more. Focused around the most relevant sights of Podgorica City. The goal of this walking tour is to discover and experience our city through the eyes of insiders, to bring to life streets, monuments and churches, and of course, to have fun. The tour ends at the Clock Tower next to the Montenegro Hostel B&B Podgorica.
HOW CAN YOU GET YOUR RESERVATION?
You can easily book on the booking button BOOK NOW! and make your online reservation. You don't need to print the ticket, just simply keep your reservation in your phone and show it to the tour guide.
Tour leader as well as promoters have T-shirts with the sign "FREE CITY TOUR PODGORICA". Look for us!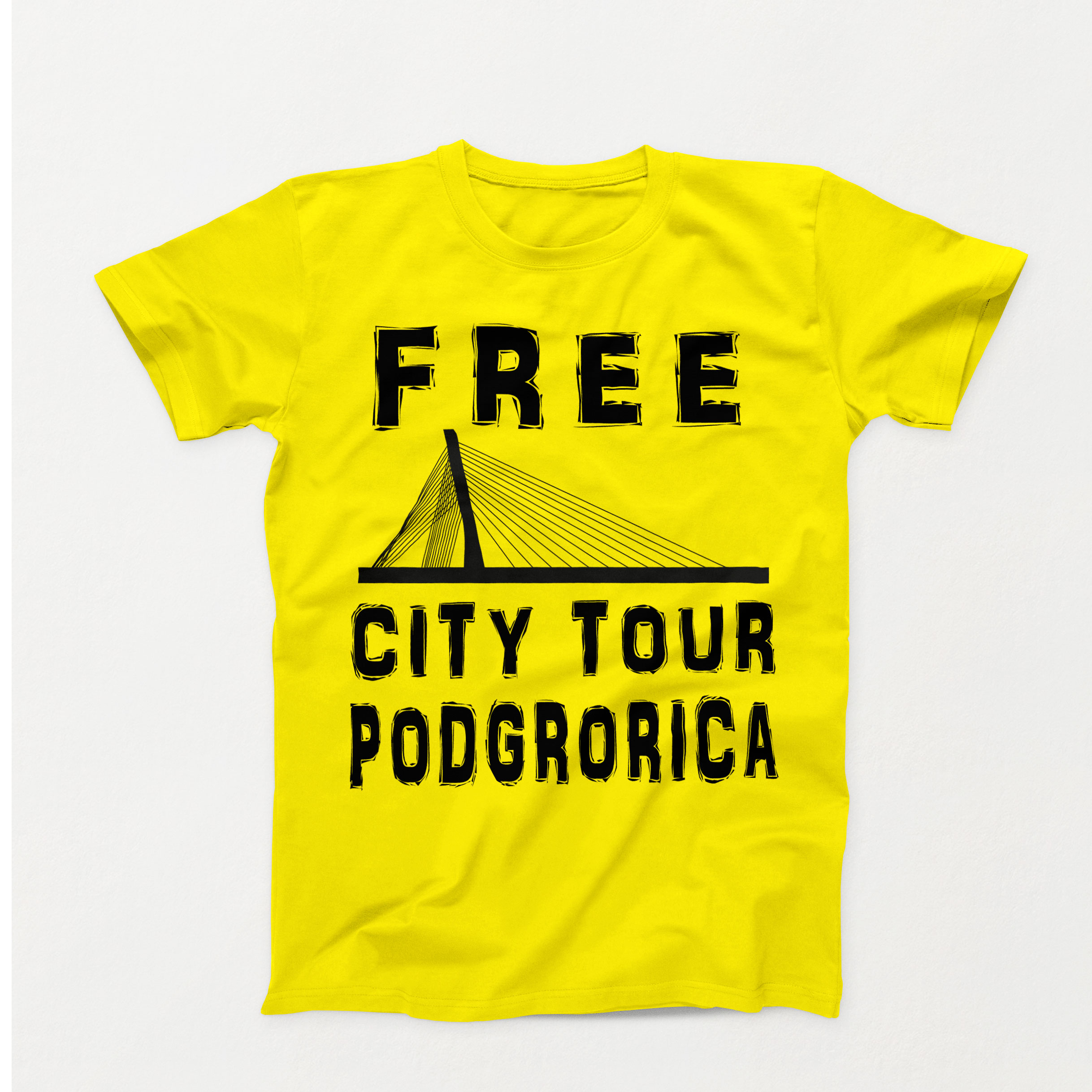 THINGS TO NOTE!
The cut-off time for the online booking is 2 hours before departure.
The free city tour starts in front of reception of Montenegro Hostel B&B Podgorica address: Radoja Jovanovica 52 , Stara Varos (Old town of Podgorica)
Latitude 42,436753
Longitude 19.257377
Minimum number of participants is 4, maximum number is 15 in one group.
This is tip-oriented tour with no limits and special conditions.
If you are happy with the service you get, feel free to give a tip. We would appreciate this:)
More information you can get on e-mail: This email address is being protected from spambots. You need JavaScript enabled to view it. or by phone 0038269039751
WELCOME!
MH Travel Team