ABOUT PODGORICA PUB CRAWL
Everyone can participate (hotel's or hostel's guests or the guests from all other accommodations in Podgorica)
PODGORICA PUB CRAWL WITH MH TRAVEL
THE FIRST ORGANIZED PUB CRAWL IN PODGORICA-every night from 10 pm up to 01 am (22:00-01:00)
MH Travel organizes the first pub crawl in the city of Podgorica! Everyone can participate. Podgorica has the most number of cafe bars and clubs in Montenegro. If you want to have unforgettable memories from the most popular clubs in Podgorica, join us. Reserve on-line your spot for the pub-crawl for 3€. The number of participants is limited, so hurry and make your reservation on time.
WHERE WILL WE START, WHERE WILL WE GO AND WHAT WILL YOU GET?

We will start in front of Montenegro Hostel B&B Podgorica, address Radoja Jovanovica 52 Stara Varos (Old Town), GPS (Latitude 42,436753 Longitude 19,257377) at 10 pm (22:00).In the common room for pre-drinks and social meet and greets then depart. Our Pub Crawl venues will be cafe-bar "Berlin", cafe bar "La Cultura", lounge bar and pub "Zeppelin", cafe bar "Cheers", Scottish Pub "Mc Cloud" and cafe bar "Contra". Guests will get a lot of fun. The pub crawl is lead by a party guide.
HOW CAN YOU GET YOUR RESERVATION?
You can easily book on the booking button BOOK NOW! and make an online reservation. You don't need to print the pub crawl ticket, just simply keep your reservation in your phone and show it to the party leader.
Party leaders, as well as promoters, have T-shirts with the sign "PUB CRAWL PODGORICA". Look for us!!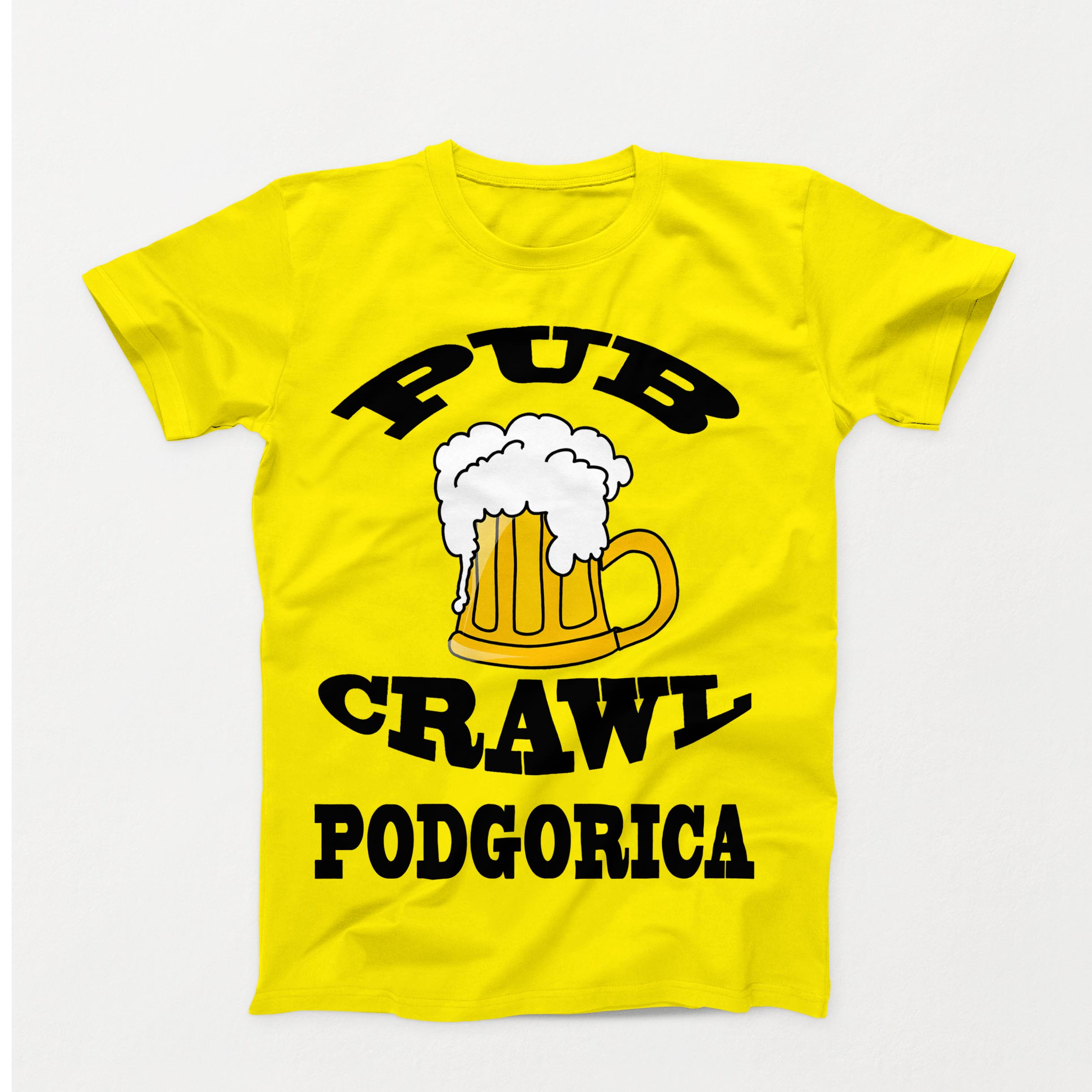 THINGS TO NOTE!
The cut-off time for the online booking is at 8 pm (20:00). After that time the pub crawl ticket is possible to buy at the reception of
Montenegro Hostel B&B Podgorica, address: Radoja Jovanovica 52 , Stara Varos (Old town of Podgorica)
GPS (Latitude 42,436753 Longitude 19.257377)
The minimum number of participants is 7, the maximum number is 20 in one group. No swearing, disrespectful or rude behavior will be tolerated, one warning and continued behavior you'll be removed from the group. Possible problems with the police for breaking the law are not our responsibility. We are not responsible for lost or stolen property. Pub Crawl can be organized only for participants aged 18+.
More information you can get on e-mail: This email address is being protected from spambots. You need JavaScript enabled to view it. or by phone 0038269039751
Before you decide to purchase the tour ticket check our itinerary and terms and conditions.
For more info about the tour and booking, contact us on e-mail
This email address is being protected from spambots. You need JavaScript enabled to view it.
or by phone (Viber and WhatsApp) 0038269039751
Hope you will enjoy on our tour:)

MH Travel Agency Team